Artist in Residence: Anna Dumitriu
Celebrated visual artist Anna Dumitriu will join the University of Surrey this year as Artist in Residence, working alongside researchers in the Faculty of Health and Medical Sciences over the coming academic year.
About the residency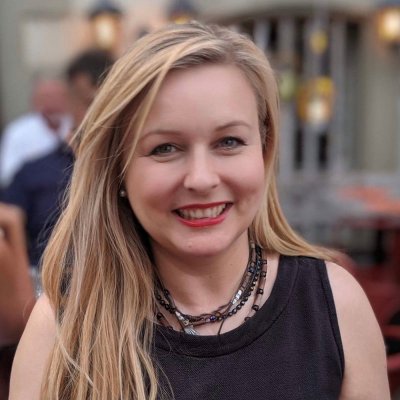 As part of the residency, the award-winning bio-artist will work closely with Professor Mark Chambers, Head of the Department of Microbial Sciences, and colleagues from the School of Biosciences and Medicine and the School of Veterinary Medicine to research, develop and produce a new body of artworks that will increase public awareness of the ongoing 'One Health, One Medicine' research being undertaken at the University. The work will be showcased in Summer 2022 and leave a legacy to be used as a highly novel teaching resource for students beyond the residency period.
About Anna Dumitriu
Anna is an award winning, internationally renowned British artist who works with BioArt, sculpture, installation, and digital media to explore our relationship to infectious diseases, synthetic biology and robotics.
Project timeline
Research and artwork production
September 2021 - April 2022
About Institute of Advanced Studies fellowships

The Institute of Advanced Studies (IAS) established a Fellowship scheme in 2016 as part of its aim to foster interdisciplinary collaborations and encourage a flow of international scholars to visit the University of Surrey and leave behind excellent ideas and innovations. The scheme has enabled international scholars to spend time with University of Surrey academics pursuing research of mutual interest.
Applications for artists in residence are assessed using the following criteria:
The expected enhancement and diversifying of arts and humanities research at the University of Surrey
The fit of the artist in residence's creative activity with existing research and new research initiatives at Surrey
The quality, relevance, feasibility, innovation, and potential impact and outputs of the proposed programme of activities (this may include an internal event)
The expected benefit to the applicant's career.
The potential for generating national and international affiliations and more permanent links between the University of Surrey and the artist's institution or organization.

One Health, One Medicine
We understand that human health is closely linked to animals, plants and our shared environment. To improve our health and that of animals, we've implemented a 'One Health, One Medicine' approach, bringing together expertise from a broad range of multidisciplinary areas.