---
news
Published:
15 February 2022
Surrey's research offers fertile ground for artistic expression
Artist in Residence, Anna Dumitriu is working closely with the Faculty of Health and Medical Sciences to produce a new body of artworks that will showcase the University's ongoing 'One Health, One Medicine' research. Now a few months into the residency, Anna shares some exciting updates about the project and reveals what's been inspiring her on campus.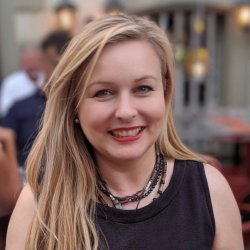 Anna Dumitriu
What is BioArt? 
BioArt is an emerging area of artistic practice that brings together art and science. It explores the relationship between humans, science and ethics. BioArtists work with tissue, bacteria or other living organisms and also study life processes. Using scientific methods such as biotechnology and genetic engineering, the artworks are produced in laboratories, galleries, hacker-spaces, as well as artists' studios.
I'm very hands on and experience all the processes used in my work. I even work with dangerous pathogens such as Yersinia pestis which causes plague, and genetically modify bacteria, plants and yeast using a cutting-edge technique known as CRISPR. I combine this with a range of artistic media including painting, sculpture in wood and stone, and textile work that includes relics of the lab process such as stains left by bacteria and extracted DNA.
If you had to describe your art in three words, what would they be?
Art about life.
What excites you most about your role at Surrey?
I'm studying zoonotic diseases through this residency, which are diseases that can transfer from animals and insects into humans. My project is called "Entangled Health". Working with the scientists and researchers at Surrey I'm very excited about a number of avenues, these include:
To work with a new plague vaccine
To explore research into rabies
To investigate how bacteria can be involved in carbon capture in a kind of 'living latex'
To investigate the relationship of animal and human tuberculosis
To explore bioarchaeology and learn how we can find ancient DNA of bacteria in bones
To learn about an exciting field called quantum biology which combines quantum physics and biology.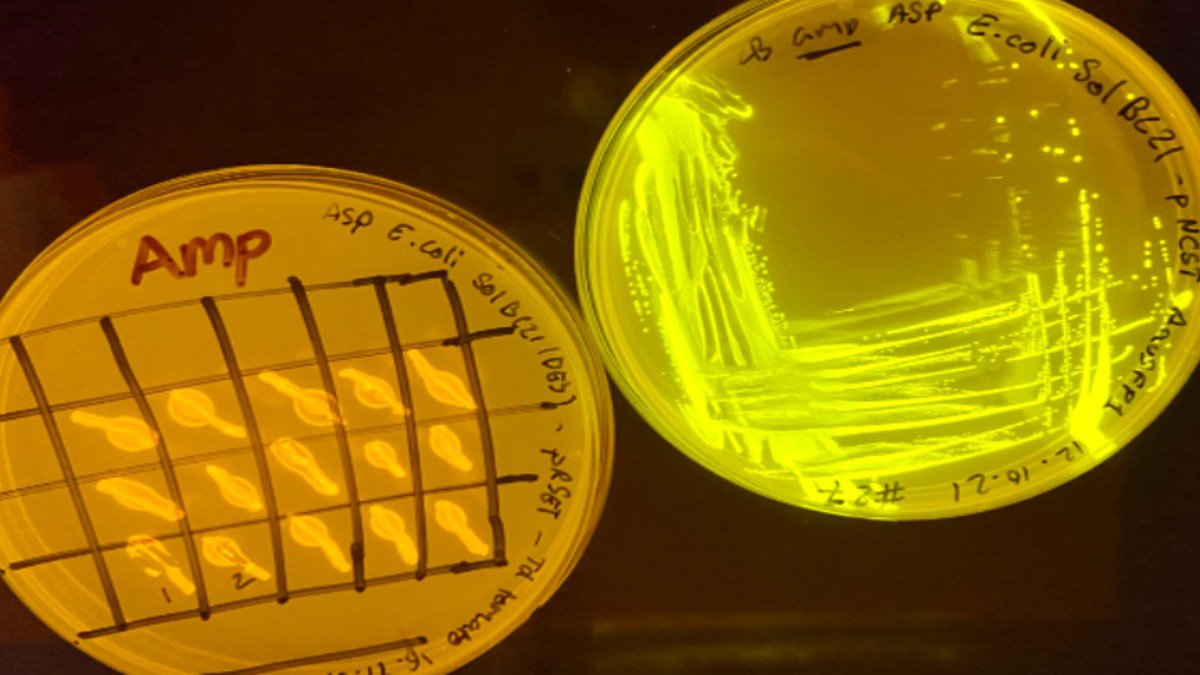 Has there been something that's particularly inspired you?
I'm very excited to develop a work around the plague vaccine based on the ChAdOx1 platform which is in common with the Astra Zeneca SARS-CoV-1 vaccine. I'm working on making a 'plague amulet' which will reference sixteenth and seventeenth century medicine and the history of science. The amulet will physically contain a sample of the vaccine, which will be made safe for exhibition.
The work will explore how historic ideas of warding off the disease are now achieved through this new vaccine. There are a lot of layers in the idea, and the piece will involve 3D printed precious metal and even be encrusted with lab sapphires. I'm including sapphires as they were originally believed to leech the infection out of the plague buboes and then turn black. The work will also involve the texture of toad skin and the phases of the moon – but you will have to wait until it's finished to get the whole story!
Oh, and did I mention my afternoon at the parasitology department? I had an amazing session looking at various parasites in jars and learning about the research. I'd love to make some work about that too. I found it quite a creepy experience and I'm trying to get my head around how to explore this research in a way that will also draw people in!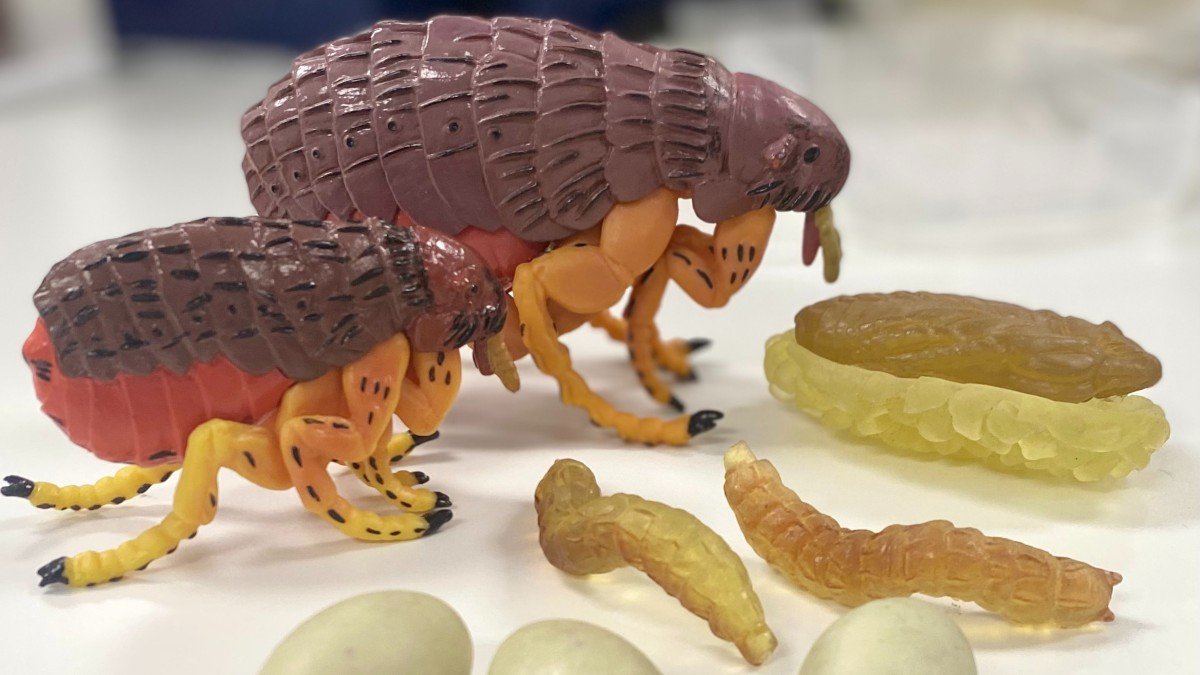 Have there been any highlights from your time at Surrey so far?
A particular highlight so far has been that we've already managed to get some additional seed funding from the National Biofilms Innovation Centre to develop a work about the carbon-capturing 'living latex'. This is closely linked to another ongoing project I have with the University of Western Attica's Department of Antiquities and Works of Art called "Unruly Objects". The plan is to showcase the result of the work at the V&A Museum in London in due course.
How is your project taking shape?
It's taking a large amorphous shape! There are so many fantastic directions and I want to follow them all. I'm quite determined and making art usually takes precedence over sleep and normal things people do so we'll have to wait and see what emerges.