International
In the Faculty of Health and Medical Sciences we firmly believe that excellence in research and teaching in the 21st century can only be achieved with an international dimension. 
Our global strategy
Our vision
Our vision is of a Faculty whose staff and students enjoy and realise the challenges and opportunities of a thoroughly internationalised environment, and of a Faculty that is recognised internationally for its excellence in teaching and research.
Our mission
Our mission is to promote internationalisation of the staff and student experience and recognition of the Faculty's and University's excellence abroad, with the aim of generating high-quality research and teaching with overseas partners. We aim to achieve this mission through the following specific aims:
Our international research collaborations
I look forward to resuming the post as Associate Dean (International). Under Professor Johnjoe McFadden's leadership during the last five years, the Faculty has built important new strategic partnerships with partners such as Shanghai Jiao Tong and Milan-Bicocca. Our Faculty's undergraduate students have more international opportunities than ever before. It is important that we expand on these, and also that we intensify our research on addressing global challenges together with international partners.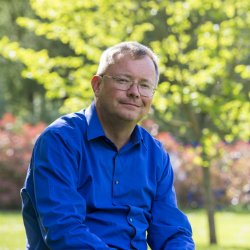 International mobility
Our staff and student body are drawn from all around the globe and help to maintain a vibrant sense of internationalisation through all our activities.
Funding opportunities
There are a range of sources of external funding for international collaboration available for global engagement.