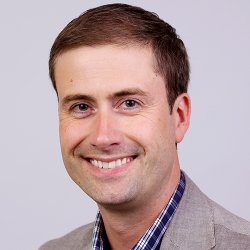 Dr Dan Jackson
---
Senior Research Fellow in Health Economics (part time)
Biography
Daniel is a graduate of the MSc Health Economics program at the University of York, with over 20 years of experience in Health Economics and Outcomes Research, both for industry and academia. His PhD on 'Diagnostic technologies for Stroke related events - an economic evaluation' was awarded in 2012.
Daniel has worked closely with the National Institute of Health and Clinical Excellence (NICE) in the UK since its inception, and has also been closely involved with the Scottish Medicines Consortium (SMC), both in demonstrating the cost-effectiveness of an intervention, but also in developing and analysing patient reported outcomes. He has extensive experience in reviewing and developing economic models in many healthcare settings, and in conducting systematic reviews and meta analyses. He has served as the Health Economics member of the Joint Committee on Vaccination and Immunisation (JCVI) for the UK. He is an elected fellow of the Royal College of Medicine, the Royal Society of Public Health, and the Royal Society for the encouragement of Arts, Manufactures and Commerce.
Daniel is the author of an acclaimed text in health economics, an advisor on health economics for the NIHR Research Design Service - SE, and an honorary Fellow in Health Economics at the University of Warwick.
My teaching
Health Economics module leader for the Masters in Pharmaceutical Science, Faculty of Health and Medical Science.