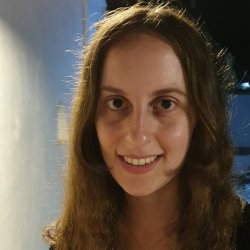 Eleni Vafeiadi Bila
---
Postgraduate Research Student
My research project
Persistent safety and security
This project aims to tackle the challenges inherent to persistent memory. Persistent memory is a new paradigm for memory, preserving its contents even after power loss. Maintaining consistency, ensuring that causally dependent information persists in the correct order, and guaranteeing that persistent data are not available to unauthorized parties (after the recovery from a system failure) are some main concerns regarding persistent memory. My work focuses on formally verifying the correctness of persistent memory systems.
Supervisors
My qualifications
2019
MSc, Information Security (Recipient of DCMS bursary)
University College London
2017
BSc, Computer Science
University of Piraeus
Research
Research interests
My main research interest is formal verification for software engineering. My current research focuses on verifying concurrent programs under non-volatile/weak memory models. The topics I address in my PhD include program logics, weak memory models, persistency semantics, concurrent correctness of software transactional memory algorithms, and more.
My publications
Publications
Vafeiadi Bila Eleni, Brijesh Dongol, Ori Lahav, Azalea Raad, and John Wickerson.
(2022).
View-Based Owicki-Gries Reasoning for Persistent x86-TSO (Distinguished Artifact Award)
Vafeiadi Bila Eleni, Simon Doherty, Brijesh Dongol, John Derrick, Gerhard Schellhorn, and Heike Wehrheim.
(2020).
Defining and verifying durable opacity: correctness for persistent software transactional memory (Best Paper Award)