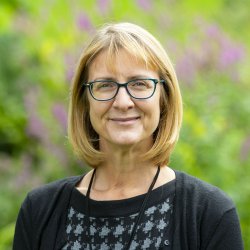 Dr Frances Sanders
---
Postgraduate Research Student
About
My research project
An Exploration of Older LGBT+ People's Social Drinking Practices: A Life Course Perspective

This is a qualitative research project that aims to explore the social drinking practices of LGBT+ people aged 45 and above. The study, called Rainbow OPTICS for short, employs two methods of data collection (diary-interview method and focus groups) to obtain an in-depth understanding of drinking practices in different contexts. The specific aims of the study are to:

- Find out what older LGBT+ people's social drinking practices entail

- Compare drinking practices (when, who with, how and where) in different settings

- Learn how people's drinking practices have changed across the life-course

- Listen to people's experiences and views to understand how cultural and social changes, particularly in relation to place and space, have shaped the drinking practices of older LGBT+ people.   

Data will be analysed thematically to identify key themes associated with the experiences, meanings and preferences of participants in relation to their alcohol use. Data will also be examined to explore narratives of change over time. 

Supervisors
University roles and responsibilities
PGR Member of the University Ethics Committee

Sociology PGR Academic Representative (2019-20)
My qualifications
MSc Social Research Methods
MSc Pharmaceutical Medicine
Affiliations and memberships
BSA - British Sociological Association
Biography
Frances is a PhD researcher in the Department of Sociology with interests in health and well-being, identities and social geography. A member of the University Ethics Committee and current PGR rep for the Department, Frances is also the postgraduate representative for the newly formed Sexualities Group; an inter- and cross-disciplinary group of senior and early career scholars with research interests focusing on the intersection between sex, gender and sexuality.  She continues to support Professor Andrew King in the role of Research Assistant on two projects; "Housing with Pride" (a knowledge exchange project to actively promote LGBTQ+ inclusivity and affirmative action in the social housing sector) and a joint project led by Dr Lorna Wang in the School of Hospitality & Tourism, which focuses on enhancing older people's social connectedness through the role of hospitality services. Prior to this, Frances worked in pharmaceutical research and clinical trials for over 20 years before deciding to change career and return to full-time study.
Research

Research projects

Alongside the PhD, Frances is also assisting in the role of Research Assistant on the 'Coffee Shop Study' and the 'Housing with Pride' project and has worked previously on the HomeSAFE and Pledge scheme projects with Professor Andrew King. The coffee shop project is designed to find out how older people engage with services offered by local cafes or coffee shops to understand the role these business play in the lives of older people. The project involves interviews with policy-makers, cafe owners and older cafe/coffee shop customers. Housing with Pride is a knowledge exchange project developed and led by Prof King with funding from the UK Centre for Housing Evidence (CaCHE). This will follow the progress of early adopters of the HouseProud Pledge scheme (see below) to track the impact of the Pledge for various stakeholders.

Previous projects include:

HouseProud Pledge Scheme: based on the recommendations from the HomeSAFE research report and in consultation with several parties across the housing sector (including housing provider CEOs) the aim of this project was to develop a LGBTQ+ social housing resident pledge scheme designed at building trust and demonstrating support for tenants. The project involved a series of consultations and workshops with residents and housing staff. The HouseProud Pledge scheme was launched in May 2019.

HomeSAFE: This project was designed to explore the experiences of LGBT*Q tenants living in social housing, through an online survey, focus groups and interviews. As RA, Frances conducted 14 interviews and led 3 focus groups with residents. The research findings were presented by Prof King at a launch event, "No Place Like Home", held in City Hall in London and reported widely in the media. [Jan 2017-Feb-2018]

As part of the Social Research Methods MSc, Frances completed an optional one-month placement with the Public health team at Surrey County Council. During this time she conducted a series of semi-structured telephone interviews with members of the public to explore the factors influencing attendance at NHS Health Checks at various pharmacies in Surrey [April 2016].