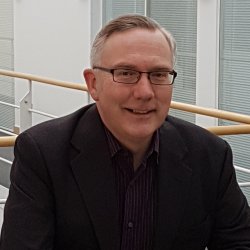 Biography
Biography
I am a Professor and Deputy Head of the Department  of Sociology here at Surrey. I am also Co-Director of the Centre for Research on Ageing and Gender and a Senior Fellow of the Higher Education Academy. In 2018 I was awarded the Vice-Chancellor's Award for Research Excellence and have previously been awarded the Vice-Chancellor's Award for Teaching Excellence. My areas of specialism are LGBTQI+ ageing, housing and inequalities across the life course. 
Research
I am interested in the lives and experiences of LGBTQI+ people across the life course and have been actively researching in this field for over ten years.
Since March 2018 I have been leading a project comparing intersectional life course inequalities amongst LGBTQI+ people in four European countries. The CILIA-LGBTQI+ project is the first project of its kind and will be using innovative methods to address the topic, including agent-based modelling.
I have a particular interest in issues around housing amongst LGBTQ+ people. I was Principal Investigator on the SAFE Housing - Older LGBT Housing in Later Life project, which explored the housing preferences, options and choices of older LGBT people and in 2017/18 I led the project HomeSAFE - which was the UK's largest study about LGBTQ+ social housing residents. I am now working with social housing providers to develop an LGBTQ+ Social Housing Resident pledge card from the findings of the project.
My research on older LGBT+ people stemmed from research I conducted in East London during 2007 and a follow-on project, 'Putting Policy into Practice' where I worked with service providers to empower them to improve their services with older LGBT people in mind http://www.esrc.ac.uk/my-esrc/grants/RES-189-25-0189/read. My book, 'Older Lesbian, Gay and Bisexual Adults: Identities, Intersections and Institutions' drew on these studies and was published by Routledge in 2016. For info click here
I ran a ground-breaking seminar series on gaps in knowledge about LGBT ageing, with Professor Kathryn Almack, Professor Yui-Tung Suen and Dr Sue Westwood. The book, Older Lesbian, Gay, Bisexual and Trans Adults: Minding the Knowledge Gaps was published by Routledge in 2018 (click here for more details).
I have published widely in the field of LGBTQ+ ageing, including publications in: Ageing and Society; Sociology; Gender, Work and Organization; International Social Work; Social Policy and Society; The Sociological Review and Quality in Ageing and Older Adults as well as numerous edited collections. 
I co-edited (with Dr Ana Cristina Santos and Dr Isabel Crowhurst) 'Sexualities Research: Critical Interjections, Diverse Methodologies and Practical Applications', which was published by Routledge in 2017 (click here for more details). This collection draws on papers presented at a European Sociological Association Sexuality Research Network (RN23) Mid-Term conference I co-organised whilst Chair of the ESA Sexuality Network (2011-2015).
I am Co-Director of the Centre for Research on Ageing and Gender (CRAG) in the Department of Sociology. An edited collection, 'Intersections of Ageing, Gender and Sexualities: Multi-Disciplinary International Perspectives' drawing on a conference hosted by CRAG will be published by Policy Press in 2019. This book is co-edited with Professor Kathryn Almack and Dr Rebecca L. Jones.
Teaching
I have taught a very wide range of Sociology modules in over fifteen years of teaching. I currently teach undergraduates on:
Sociology of Sexualities (SOC3030)
Study Skills
I also currently co-supervise 6 PhD students: Bryony Chater, Luke Hubbard, Dean Inwood, Frances O'Neill, Frances Sanders and Yen Nee Wong. I previously supervised Dr Carole Murphy (Recovery from Addiction), Dr Neil Elliot (Spirituality and Snowboarding), Dr Ilouia Kazana (Greek Women's Transitions to Adulthood) and Dr Ghinaa Al-Mutawa (Muslim Kuwaiti Women in a Changing World). I am interested in supervising doctoral students in a range of areas, including: Sexualities, LGBTQI+ Ageing, Ageing and the Life course more broadly, and Gender. For further information about the PhD Programme in the Dept of Sociology click here
Departmental duties
Deputy Head of Department