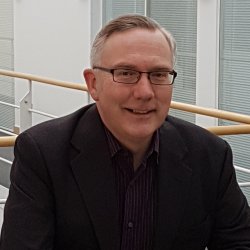 Biography
Biography
I am a Professor of Sociology and Deputy Head of the Department of Sociology here at Surrey. I am also Co-Director of the Centre for Research on Ageing and Gender, Co-Chair of SGS (the Sex, Gender and Sexualities Research Group at Surrey) and a Senior Fellow of the Higher Education Academy. I received the Vice-Chancellor's Award for Research Excellence (2018) and have previously received the Vice-Chancellor's Award for Teaching Excellence (2014). I am currently an associate editor of the journal, Ageing and Society and was previously co-editor (2014-2017) of Sociology, the journal of the British Sociological Association. 
Research
My research covers social gerontology and the sociology of ageing; gender and sexualities across the life course and  methodology, particularly qualitative methods.
I currently lead the CILIA-LGBTQI+ project, part of the DIAL programme funded by the Norface Network. This large, comparative European is the first project of its kind and will be using a variety of quantitative and qualitative methods to address the topic, including secondary analysis of surveys, new qualitative data and agent-based modelling (ABM).
I am an expert in housing issues amongst LGBTQ+ people. I am currently leading the knowledge exchange project 'Housing with Pride, which is funded by the ESRC. I was Principal Investigator on the SAFE Housing - Older LGBT Housing in Later Life project, which explored the housing preferences, options and choices of older LGBT people and in 2017/18 I led the project HomeSAFE - which was the UK's largest study about LGBTQ+ social housing residents. 
My book, 'Older Lesbian, Gay and Bisexual Adults: Identities, Intersections and Institutions' drew on a number of studies I conducted during the past ten years, including research I conducted in East London during 2007 and a follow-on project, 'Putting Policy into Practice' where I worked with service providers to empower them to improve their services with older LGBT people in mind http://www.esrc.ac.uk/my-esrc/grants/RES-189-25-0189/read. 
Between 2013-2015 I ran a ground-breaking seminar series on gaps in knowledge about LGBT ageing, with Professor Kathryn Almack, Professor Yui-Tung Suen and Dr Sue Westwood. This culminated in a book, Older Lesbian, Gay, Bisexual and Trans Adults: Minding the Knowledge Gaps published by Routledge in 2018. 
I have published widely in the field of LGBTQ+ ageing, including publications in: Ageing and Society; Sociology; Gender, Work and Organization; International Social Work; Social Policy and Society; The Sociological Review and Quality in Ageing and Older Adults as well as numerous edited collections. For access to these publications, please see below. 
I am currently co-investigator on a project exploring transitions into and through a retirement community with Dr Kimberley Smith and Dr Alison Armstrong, Director of the Whiteley Village Foundation. The project, funded by the Pargiter Trust, will run from Oct 2019 until April 2021. See 'in the news' section below for further details about this project. 
I am the former Chair of the European Sociological Association Sexuality Research Network and co-edited the book 'Sexualities Research: Critical Interjections, Diverse Methodologies and Practical Applications' published by Routledge in 2017. 
I Co-Direct the Centre for Research on Ageing and Gender (CRAG) in the Department of Sociology. Following a very successful interdisciplinary conference, I co-edited the book 'Intersections of Ageing, Gender and Sexualities: Multi-Disciplinary International Perspectives' published by Policy Press in 2019.
Teaching
I have taught a very wide range of Sociology modules in over fifteen years of teaching. I currently teach undergraduates on:
Understanding Sexualities (SOC3083)
Sociology Study Skills
I also currently co-supervise 7 PhD students: Luke Hubbard, Dean Inwood, Stefano Licchelli, Rosie Macpherson, Frances O'Neill, Frances Sanders and Yen Nee Wong. I previously supervised Dr Carole Murphy (Recovery from Addiction), Dr Neil Elliot (Spirituality and Snowboarding), Dr Ilouia Kazana (Greek Women's Transitions to Adulthood) and Dr Ghinaa Al-Mutawa (Muslim Kuwaiti Women in a Changing World). I am interested in supervising doctoral students in a range of areas, including: Sexualities, LGBTQI+ Ageing, Ageing and the Life course more broadly, and Gender. For further information about the PhD Programme in the Dept of Sociology click here
Departmental duties
Deputy Head of Department