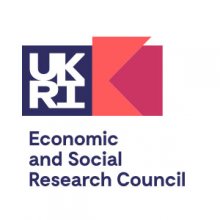 Economic and Social Research Council - Impact Acceleration Account
The University of Surrey has been awarded £900k of funding by the Economic and Social Research Council (ESRC) for an Impact Acceleration Account (IAA). The IAA helps bridge the gap between the findings of social science research, and their uptake by businesses, policymakers and others. The funding is enabling researchers and students to develop effective collaborations, equipping them with the skills to transition their research into outcomes that impact the world and its citizens.
Read more on our about us page.
Stay connected
Fantastic result! At Surrey's
@ESRC
Impact Acceleration Account team, we are proud to be contributing to the exciti…
https://t.co/QkUvg8RKUR
An interesting blog by the London School of Economics and Political Science about perceptions of evidence for polic…
https://t.co/fLM6bCVFNF