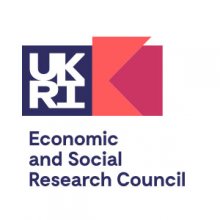 Commercialising Research Out of Social Sciences (CRoSS) funding
The University of Surrey's Faculty of Arts and Social Sciences has successfully won £100k of ESRC CRoSS (Commercialising Research Out of Social Sciences) funding.
Overview
Delivered through the ESRC Impact Acceleration Account, managed by Dr Tamsin Woodward-Smith, this funding will expand opportunities and build the capability and capacity of social science researchers, to move the outputs of their research along the commercialisation pathway.
According to the UKRI, commercialisation of social science is "the process by which new or improved technologies, products, processes, and services are brought to market. It requires an intent and mindset to develop and apply an idea to a real problem or unmet need, and to successfully progress along the technical and/or commercial readiness pathway towards it being sold on the market."
This funding will help Surrey's social science researchers understand the wide range of profit motivations in the commercialisation of research and share their insights with other IAAs and the ESRC to inform future working.
The ESRC felt Surrey's proposal for CRoSS funding clearly articulated how their work will build on previous investment and how best practice will be shared with the IAA cohort, Aspect and the ESRC.
The reviewers also noted the interesting emphasis on improving messaging around the imperatives and benefits for social science researchers to commercialise their work.
CRoSS activities
To secure maximum value and benefit from the funding the ESRC IAA team at Surrey will be carrying out the following kinds of activities:
Developing a greater understanding of the specific needs of social science researchers when commercialising their research
Developing links with other elements in the commercialisation ecosystem – such as investors, accelerators
Developing researcher skills for commercialisation, potentially including training, workshops, and other skills-focused activity
Scoping mechanisms to identify research outputs that have the potential for commercialisation.
.