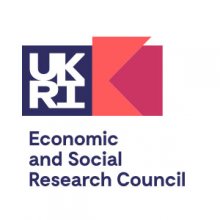 Apply for funding
We welcome new applications from academics and researchers working in any area of social science at the University of Surrey, and there are several IAA funding streams available. Take a look at the different options below, and if you don't feel that your project 'fits' within any of these, then we encourage you to get in touch. Applications are reviewed by the IAA Project Management Board every two months. In the first instance email Tamsin Woodward-Smith (ESRC IAA Manager) to discuss your idea.
Do you represent an organisation interested in connecting with a Surrey researcher to work with you on a social, business or economic challenge? – find out more.
Do you have an idea for an impact project with a direct link to EPSRC funding? Find out more about the EPSRC IAA here.
Application Process:
At present, we are running a permanently open, rolling call for funding, i.e. there are no deadlines. We are interested in capacity-building and therefore the application structure for ESRC IAA funding is usually an iterative process of development.
Initial eligibility chat with IAA Manager – the ESRC IAA has two core eligibility criteria:

IAA projects have to be impact not research;
IAA projects have to be at least 51% social science;

Applicants work on a first draft of the application form, and feedback is provided from the IAA Manager on application drafts;
The final draft is submitted to the ESRC IAA Project Management Board for an award decision – the PMB meets every other month, and can review applications outside of this cycle if necessary.
The ESRC IAA funding scheme is organised into three streams:
Impact Generation Fund
This stream is for projects that want to carry out impact activities and deliver change – they will usually have external partners already on board and a clear idea of the impact that their planned activities will have and how this can be measured/evidenced – usual duration: up to 12 months – budget: between £15,000-£20,000.
Impact Exploration Fund 
This stream is for projects that want some funding to explore the possibilities of future impact collaborations with partners and/or stakeholders – you may have partners in mind, but need some funding to flesh out how best to collaborate for your intended impact outcomes; or you may have a research finding that you believe could have real world impact, but you need funding to help you identify potential partners and/or stakeholders – usual duration: up to 9 months – budget: between £5,000-£7,500.
Rapid Response Fund 
This stream is for short-deadline opportunities that may contribute to future impact (e.g. supporting a REF Impact Case Study) or relationship building for impact or presenting evidence to an external body – these opportunities are usually short in duration, and applications to this stream have a budget of up to £2,000.
For more discussion of what the ESRC IAA are looking for in their impact projects, and an outline of the types of activities that IAA funding can be used for, please take a look at our FASS Festival of Research presentation below, for more information.
Download our 'Design an Impact Project' form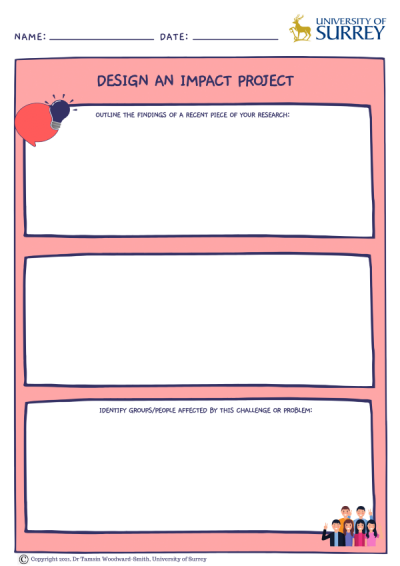 The ESRC IAA team have designed a simple but effective form to help you think about what an impact project might look like. Please download this using the link below and it will guide you through the iterative steps for moving your initial research based idea, into a potential application.
Stay connected
Fantastic result! At Surrey's
@ESRC
Impact Acceleration Account team, we are proud to be contributing to the exciti…
https://t.co/QkUvg8RKUR
An interesting blog by the London School of Economics and Political Science about perceptions of evidence for polic…
https://t.co/fLM6bCVFNF