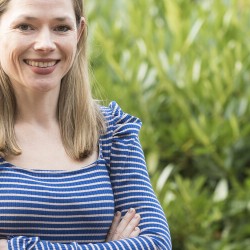 Katherine Poole
---
Adult Nursing Lecturer
MSc
About
Biography
I completed my Adult Nursing BSc at King's College in London in 2013, after doing a BA in English at The University of Leicester.
My clinical role was initially quite varied as I was in the first cohort of the Graduate Nurse Rotation Programme at Guy's and St Thomas'. This gave me exposure to different specialities within secondary and intermediate care. After gaining experience in ICU and A&E, I was fortunate enough to receive funding to undertake a PGDip in Practice Nursing. I found a passion within primary care and I am now an advanced nurse practitioner with an interest in chronic disease management and clinical assessment.
I've always enjoyed supervising students and creating a positive practice experience in order to highlight how important and varied primary and community care is. I work on the Undergraduate Adult Nursing Programme as well as supporting the Non-Medical Prescribing Module (v300).
My qualifications
2010
BA English
University of Leicester
2013
BSc Adult Nursing
King's College London
2017
PGDip Practice Nursing
City (University of London)
2022
MSc Advanced Nursing Practice
City (University of London)
Publications
Leach K., Burton-Shepherd A.
(2013)
"The role of nurses in commissioning services within primary care" British Journal of Community Nursing
Leach K., Hicks A.
(2013)
"The nurse's role in closing the diagnostic gap for people with dementia" British Journal of Community Nursing
Kathy Poole, Allan Hicks
(2023)
Impact of stigma within type 1 diabetes mellitus. Journal of General Practice Nursing.