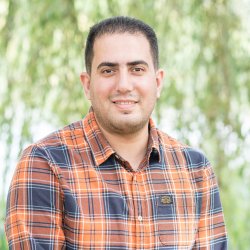 Mohamed Ibrahim
---
Postgraduate Research Student
About
My research project
The antecedents and consequences of tourism enterprises' support for sustaining the tourism destinations - a comparative study between Egypt and the UK

The main aim of this study is to conceptualize and examine, from a cross-cultural perspective, a nuanced theoretical framework that illustrates the antecedents and outcome(s) of corporate social responsibility (CSR), making clear evidence of the appropriate business case for CSR in tourism and hospitality firms.

To achieve this aim, my PhD thesis is divided into three studies:

Study one

I investigate the impacts of institutional pressures on tourism and hospitality firms' external CSR strategies. My model has a mediation and moderation hierarchy to understand how managers act as individual agents under particular conditions. Theories such as institutional theory, stakeholder identification model, and sensemaking process are applied to examine the proposed conceptual model.

Study two

I design a multi-level model to investigate the dynamism between managers and employees, examining the ultimate effect on the firm's internal CSR strategy. The manager-level concentrates on the values-ethical leadership (EL) synergy, whereas factors such as communication climate and ethical voice are investigated at the employee-level.

Study three

I explore the interplay between external and internal CSR and its subsequent impact on the extent to which firms can be more/less resilient. This model will be adapted to the novel crisis of COVID-19. I hope to offer novel perspectives for scholars and practitioners to help them deal with an ongoing pandemic like that, and most importantly post-crisis.