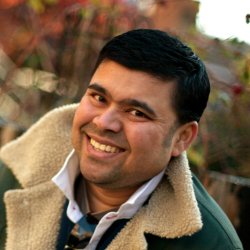 About
Biography
I completed a masters degree in Tourism Management and Marketing at Bournemouth University, United Kingdom after completing an undergraduate at the College of Tourism and Hotel Management, Nicosia, Cyprus. The aim of my dissertation was to evaluate the effectiveness of marketing communications with respect to internal destination marketing in sustainable tourism development in the seaside resort of Bournemouth, UK. I was then encouraged by my supervisor to apply for a doctorate course which I have completed successfully at Bournemouth University, UK. My PhD title is "An evaluation of tourism stakeholder relationships: a case study of Agra, India". The key issues I researched were destination management, stakeholder relationship attributes and stakeholder networks. My research into these subjects has given a valuable insight into tourism destination development and networks. One of the major outcomes of the research is a framework of stakeholder effectiveness and how relational attributes contribute towards decision-making within the tourism stakeholder network. This framework is applicable across the tourism industry and is especially useful to understand consumer behaviour which can be linked to visitor economy for hospitality, marketing and management organisations. My current research interest involves Community Based Tourism, Stakeholder Management and Tourism Migration related topics.
My qualifications
PhD in Tourism Stakeholder Management
Bournemouth University, UK
MSc in Tourism Management and Marketing
Bournemouth University, UK
BA in Hospitality Management
College of Tourism and Hotel Management, Nicosia, Cyprus
Affiliations and memberships
Higher Education Academy UK
Fellow of the Higher Education Academy UK in Recognition of Attainment Against the UK Professional Standards Framework for Teaching and Learning Support in Higher Education.