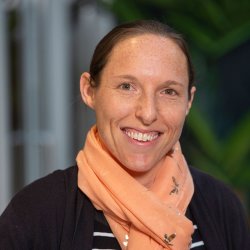 Zoe Bedford
---
Teaching Fellow
BSc(Hons) Children's Nursing, MSc -Education for Healthcare Professionals- Distinction.
About
Biography
I started my Children's nurse training back in 2000. My career has been varied and I have always steered towards education and training. I spent 2.5 years on various children's wards including A&E and PICU and then settled on PICU for 10 years or so becoming an educator there. Another of my previous roles includes lecturing at a London University and being the Paediatric Practice Development Nurse for my local hospitals after I moved out of London. I have been working as a Teaching Fellow at Surrey University since October 2019. I completed my Masters in Education for health care Professionals in November 2017 and I have since had the findings for my dissertation published in the Nursing in Critical Care Journal.
Areas of specialism
High dependency/intensive care
Publications
Highlights
https://onlinelibrary.wiley.com/doi/epdf/10.1111/nicc.12405
Additional publications
https://onlinelibrary.wiley.com/doi/abs/10.1111/nicc.12405?casa_token=xr1AqsIss2cAAAAA:L2F0Av3McdBAVgMx3bbSwvX2GJvyN8C84YH-EoSt0icNLKHrIqU2vb24Q9PXYNO4euZ-GHwXLUcDwU4
Interventions to support parents following the discharge of their child from PICU.