Government as a Platform (GaaP): New digital government models for the UK and Latin America
Overview
This research is a key role-player in generating knowledge and providing practical advice for understanding, implementing and fostering policy in digital transformations in the UK and Latin America government organisations.
Project outputs
It has influenced a major shift in thinking about Government as a Platform (GaaP), towards improving citizen engagement, digitising and opening-up government to increase public value.
In addition, this research aimed to democratise access to services and foster the social and economic development of communities around government data-driven services.
Team
Principal investigators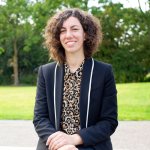 Dr Carla Bonina
Senior Lecturer (Associate Professor) in Entrepreneurship and Innovation More
Department of Digital Economy, Entrepreneurship and Innovation research
Our team produce world-leading research in collaboration with business, government, and academic institutions in a cross-disciplinary partnership to deliver insights into a range of research themes.