TAPESTRY: Trust, authentication and privacy over a decentralised social registry
Overview
TAPESTRY aims to investigate, develop and demonstrate new ways to enable people, businesses and services to connect safely online, exploiting the complex 'tapestry' of multi-modal signals woven by their everyday digital connections. Using a de-centralised registry, users will be able to share portions of their digital activity to prove they are trustworthy without giving away excessive information that violates their privacy.
Our research in TAPESTRY focuses on the design of cryptographic protocols for securing collection, storage and authorised sharing and integrity verification of machine-learned data that is used as trust evidence for online interactions.
Funding amount
£1.06m
Funder
Team
Leads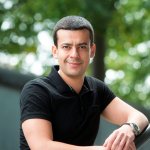 Dr Mark Manulis
Head of Department of Computer Science and Deputy Director of Surrey Centre for Cyber Security
See profile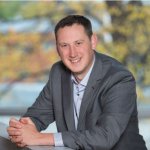 Professor John Collomosse
Professor of Computer Vision and Director DECaDE: EPSRC Centre for the Decentralised Digital Economy
See profile
Partners
University of Dundee
University of Northumbria.