Sexual misconduct case toolkit
Sexual misconduct in UK universities is a complex and widespread problem.
The University of Surrey has launched an approach to help better respond to sexual misconduct allegations in higher education.
Sexual misconduct is a prevalent but rarely discussed aspect of student life; with disturbing statistics emerging from surveys on the extent of sexual violence in higher education.
A survey by The Student Room found that 62 per cent of all students and recent graduates surveyed have experienced sexual violence. 
Our approach is available as a series of modules, which together makes a training 'toolkit' which organisations can use to help enhance their skills. To find out more please contact toolkit@surrey.ac.uk, and please see our approach guide (PDF).
Our team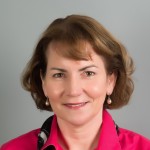 Professor Melissa Hamilton
Professor of Law & Criminal Justice, University of Surrey
Biography
Melissa Hamilton, a Professor of Law & Criminal Justice at the University of Surrey School of Law. She holds a Juris Doctorate and a PhD in criminology from The University of Texas at Austin. Professor Hamilton has, for more than two decades, conducted training on issues of sexual misconduct for investigators, prosecutors, judges, advocates, and stakeholders through the Institute on Domestic Violence and Sexual Assault (IDVSA) Dr Emily Setty
Senior Lecturer in Criminology, University of Surrey
Biography
Dr Emily Setty, University of Surrey, is a criminologist working on issues of consent in sexual interactions, with a focus on how young people navigate their in- person and digital sexual interactions.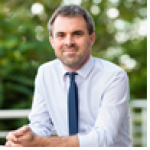 Glenn Moulton
Interim Academic Registrar, University of Surrey
Biography
Glenn Moulton is a Joint Academic Registrar and Head of the Office of Student Complaints, Appeals and Regulation (OSCAR) at the University of Surrey. Glenn's team are responsible for investigating allegations of sexual misconduct and for supporting the Panels considering these cases. The OSCAR team are also heavily involved in policy development.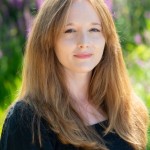 Amy Knight
Case Manager, OSCAR, University of Surrey
Biography
Amy Knight is a Case Manager in the Office of Student Complaints, Appeals and Regulation (OSCAR) at the University of Surrey and is a specialist sexual misconduct investigator. She has had considerable involvement in the formulation of Surrey's policy response to sexual misconduct and for ensuring the Case Management team are adhering to best practice in the sector.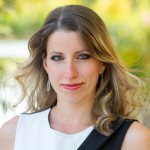 Ioana Enany
Head of Student Conduct & Compliance, St. George's University
Biography
Ioana Enany is the Head of Student Conduct & Compliance at St. George's University, London. She is responsible for the management and development of the University's strategy, policy, and procedures in relation to student casework. She has been a part of the University's elite pool of investigators for the most complex student and staff cases, including sexual misconduct. Professor Noël Busch-Armendariz
Social scientist, University of Texas at Austin and University of Edinburgh
Biography
Professor Noel Busch-Armendariz, University of Texas at Austin, is a social scientist, international trainer, and award- winning author with expertise in campus sexual assault and misconduct, human trafficking, and intimate partner violence. Caitlin Sulley
Social worker, University of Texas at Austin
Biography
Caitlin Sulley is a social worker and directs The University of Texas at Austin's IDVSA's research and operations with expertise in trauma- informed community and campus responses to sexual assault and misconduct.
Sexual misconduct
The Office for Students defines sexual misconduct as all unwanted conduct of a sexual nature. Students can be subjected to sexual misconduct from other students, staff, or visitors to university or college settings.
The perpetrator may be a stranger, or someone they are acquainted with or know (including a former or current intimate partner). The misconduct can occur through any medium (including online) and in any setting relating to the student experience.
Sexual misconduct allegations can include use of misogynistic language, harassment (in person or by social media), unwanted sexual touching and rape.
The Office for Students insight report on tackling sexual misconduct in universities and colleges found that students are more likely than other groups to be subjected to sexual assault and that encountering this and other forms of sexual misconduct can have a devastating effect on their experience of higher education.
A study by Taylor D. Molstad, Justin M. Weinhardt and Rihannon Jones into sexual assault as a contributor to academic outcomes in university showed individuals who have been sexually assaulted are more likely to drop out of university and experience self-regulated learning problems.
It recommends increasing organisational support from universities to understand the depth of the consequences for students who have experienced sexual assault.
The scale of the issue
A survey by Revolt Sexual Assault in partnership with The Student Room in 2018 found that 62 per cent of all students and recent graduates surveyed have experienced sexual violence; and that 8 per cent of female students who responded to the consultation report having been raped whilst at university.
According to the National Union of Students (NUS), more than one in three survey respondents had experienced unwanted sexual contact such as pinching or groping, with a similar proportion having had someone attempt to kiss them against their will. 
The effect on students' lives
Students reported significant impact on self-confidence, mental health, studies and social life as a result of experiencing sexual violence.
Participants faced difficulties in challenging such behaviour, fearing the consequences.
Common reasons for not disclosing were believing that no action would be taken, perceiving the issue as not sufficiently serious, not knowing who to tell, or fearing they would themselves be blamed.
"I was sort of scared of the consequences and I'm intimidated by the whole system."
"The person who reports is the one who ends up kind of getting interrogated". (AVA and NUS (2022) Combat Misconduct: Student Experiences of Sexual Misconduct at UK universities.
Investigation process at university
Universities UK has produced guidance to help higher education institutions tackle sexual misconduct, harassment and hate incidents in higher education.
When a university is in possession of a complaint of a sexual nature, the university will usually convene a formal misconduct investigation. This is separate and additional to any investigation the police may or may not pursue.
There is no universal system which universities must follow when investigating and disciplining students.
However, the process must be fair and provide the student with an opportunity to present their case and challenge the evidence against them.
Most universities publish their disciplinary process, so those facing allegations can familiarise themselves with what is expected of them.
The process can be daunting, with wide-ranging ramifications, so students should consider seeking support, for example from their Students' Union, as soon as possible.
The University of Surrey approach provides a framework (PDF) for both academics and professional services staff to work to when cases of sexual misconduct involving students are reported.
It offers training (PDF) for frontline staff and bespoke training for sexual misconduct investigations and Panel hearings which can ensure the investigation process and outcome is clearer and more transparent, building confidence in the system.
It draws on legal expertise on how to engage an expert witness, or determining methods to overcome barriers to disclosure and uses group work to practice analysis and decision making using hypothetical case studies as well as identifying potential biases.
What does it cover?
It creates a framework (PDF) for universities which covers:
Overview of forms of violence & abuse
Major forms of abuse in detail
Trauma-informed approaches
Memory
Navigating consent
Identifying and confronting bias
The UK Student Culture
Principles of Case Management & Investigation
Perpetrator strategies.
Professor Hamilton said: "Investigators and panel members benefit from advanced training and educational materials on dealing with sexual misconduct cases, for two reasons. One, as sexual assault cases are complex and challenging; nothing about these cases is 'open and shut'. And two, it is important to get sexual assault cases "right" (at the investigation stage and at the panel stage) and to ensure that both parties have a fair and transparent process."
"We determined there was a gap to be filled in terms of university professionals being educated about the complex issues and challenges for these cases; there was a need to improve skills in trauma-informed interviewing and in building the confidence of panel members in their decision-making, in terms of upholding allegations or not. 
"We also discovered there was a need for people to better understand what consent means for sexual behaviour and raise their awareness of how to evaluate the safety needs of reporting parties and their knowledge about how intimate partner abuse often entails multiple incidents and various types, including sexual misconduct." 
Kelly Prince, PhD Researcher, and consultant on gender-based violence in higher education, said: "This comprehensive, holistic and trauma-informed investigators approach offers a much-needed resource in the area of sexual misconduct investigations in HE.
"Investigation and accountability systems are an important part of our prevention work, and critical to supporting campus safety. Yet investigators and others are often left to navigate a way through these high-risk, sensitive and frequently complex cases without a detailed map, resulting in patchy and inconsistent provision across the sector.
"This approach offers that framework in the form of a toolkit. It is written by professionals with frontline experience, it is evidence-based, and draws on up-to-date academic research."
"I can't thank Melissa and Ioana enough for the excellent session that they delivered to us over two days earlier this year. It was so refreshing to learn more about this area from experienced colleagues who are working within a Higher Education context and to discuss real-life examples relevant to our own work and practice. We were able to construct our programme from a range of possible theory- and practice-based topics in order to create the most appropriate session for our training needs. We found the two days extremely useful, practical and thought-provoking and will be looking to develop more sessions in the future." Annie Sanders, Head of Assessment, Regulations and Appeals, Kingston University London
"This is really valuable training and our team of conduct and complaints investigators found it very useful. The content of the day was uniquely tailored around our institutional needs, with a good range of possible sessions and combinations on offer, allowing us to focus on those areas and subjects which were most relevant or of particular interest to the team. There was a good blend of theory and practical skills, with particularly effective tasks around weighing evidence in decision-making and applying a trauma-informed approach to interviewing skills, both of which activities were highly praised by the team. This is such crucial work and the team at Surrey bring their extensive knowledge and hands-on experience to this training, as well as an accommodating and supportive approach not only on the day of the training but also during the pre-session consultation process and in the post-session follow-up and support. Although we undertook this training from the perspective of experienced investigators looking to expand and improve our knowledge and skills, the flexibility of the content means that this training would also be helpful for staff sitting on misconduct committees, providing student support, or developing policy, and we are interested in exploring further the range of possibilities the toolkit offers." Jenny Allport Reid, Head of Student Conduct, Complaints and Appeals Registry, University of Birmingham 
"This training session was extremely helpful for our team of student conduct investigators. The trainers brought expertise and real-world experience that gave people confidence in what they were learning, and there was a good balance between 'teaching' and exercises, reflection, and discussion. The trainers created a safe environment that encouraged open discussion on difficult topics, and critically were able to challenge participants in a supportive and productive way. Feedback from our team was very positive, with individuals commenting on how the training helped them move from 'knowing' to 'doing' good practice." Professional Services colleague at a large university in the UK
"From the pre-session learning activities to the interactive group case study scenarios, the training day was wholly engaging, supportive and incredibly useful. Ensuring our investigators and panel members are trained and confident in their role is a top priority. This evidence-based workshop helped us to recognise strategies & behaviours commonly used by perpetrators, challenge our own biases when investigating and hearing cases and consider the steps to take in determining if consent to sexual conduct occurred. The workshop introduced us to the decision-making task sheet for determining consent and this practical tool will be invaluable for our investigators dealing with sexual misconduct, assault and rape cases in the future." Ms Angela Kubacki, Reader in Clinical Communication Head of Clinical Communication, St. George's University of London
"This comprehensive, holistic and trauma-informed investigators toolkit offers a much needed resource in the area of sexual misconduct investigations in HE. Investigation and accountability systems are an important part of our prevention work, and critical to supporting campus safety. Yet investigators and others are often left to navigate a way through these high-risk, sensitive and frequently complex cases without a detailed map, resulting in patchy and inconsistent provision across the sector. This toolkit offers that map. It is written by professionals with frontline experience, it is evidence-based, and draws on up-to-date academic research. Whether you're an investigator, a panel member, a secretary to the panel, a complaints or appeals handler, a policy developer, a support provider, or senior leader; if you're working to address sexual misconduct in higher education, this toolkit will support you to improve your practice, deliver more reliable outcomes, and most importantly, keep our HE communities safer for everyone." Kelly Prince, PhD. Researcher and consultant on gender-based violence in higher education