Entrepreneurship
With our Student Enterprise programme you can gain the skills to start your own business, develop your creative spirit and build your expertise for future employment.
This programme is free and open to all of our students.
Benefits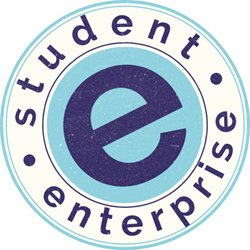 Improve your personal development
Gain transferable skills (idea generation, public speaking and business communication)
Improve your employability
Start your own business
Work alongside existing businesses
Conduct market research
Access to dedicated training, mentoring and office spaces
Access to funding opportunities to help you get your idea up and running
Opportunity to attend workshops and enterprise challenges
Enterprising students
See how Tomas Jancarek started his journey with us and set up his own business, Infinite Quest.
Facilities
We have a host of dedicated spaces on campus to students taking part in our Student Enterprise programme.
Enterprise Studio
The Studio is a dedicated incubator space for student and alumni businesses. It offers collaborative office space, for you to work alongside other businesses and gain real-life experience of what it is like to run your own business in a safe supportive environment.
Innovation Cube
The Cube is a flexible presentation suite, meeting room and idea generation space. It has been created to allow you to develop your business from idea to launch. All of our workshops will be run out of this space.
I feel Student Enterprise broadened my networking ability and gave me the opportunity to gain advice, references, useful contacts and connections.
Bayo Akinmejiwa, BSc Business Management (Entrepreneurship)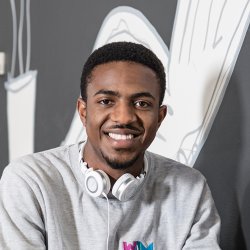 The University encourages an entrepreneurial spirit and drive; I have found the financial and extended business support very useful.
Dimitar Kutsarov, PhD Electronic Engineering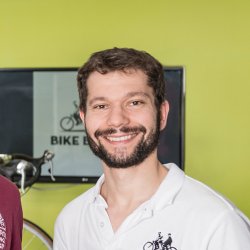 Events
We offer a range of activities and challenges to give you a taste of enterprise. These include: events, workshops and development programmes.
Activities Week
Many of our undergraduate students take part in Activities Week at least once in each academic year. The week of intensive practical activities, workshops and competitions is designed to develop your personal, business and enterprise skills and give you the opportunity to put into practice the theory learnt in lectures and seminars.
Enterprise Summer School
We offer an intensive three-day introduction to the world of enterprise. During this time, you will:
Explore the basics of developing a business idea
Develop practical business skills to enhance your employability
Receive guidance and support from business experts
Build your network with other like-minded students and successful entrepreneurs.