Disability and neurodiversity
Find out how our team can help you with your disability and neurodiversity needs.
Support we offer
We have a team of in-house specialist disability advisers, tutors and mentors and provide a number of support services for students based on their needs.
Please contact Disability and Neurodiversity to make an appointment:
When I left college I had learning difficulties but did not want to admit it. University is a big step up from college work... as soon as I went to the team, my marks improved and I gained confidence.
Reg Sookee, BA (Hons) Media Studies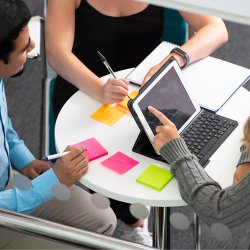 Student support communities
We have a diverse community at Surrey and understand that everyone has different needs and requirements.