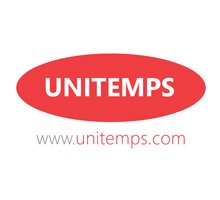 What our clients say
See what some of our clients say about their experience with us.
We require intelligent, outward-going temporary staff to present and sell our products to show visitors. Unitemps, through Louise Kelly, have been able to offer us competent individuals who have provided the service we have required. She has recruited shortlists of candidates for us to interview and allowed us to take the final decision. Without this service we have no other way of finding suitable temporary staff.
Chris Parker, The Organic Spirits Company Ltd
Louise routinely works on behalf of the University of Surrey International Student Centre to recruit suitable staff to invigilate during examination periods. Her professional style of service delivery is backed up by an admirable capacity to meet tight deadlines and respond both promptly and graciously to changeable requests. It is great to work with someone so committed and competent.
Liz Scott, Study Group
My recruitment schedule ran smoothly thanks to Unitemps. The professional, organised and caring service you have provided stands as a shining example to your fellow colleagues and a credit to you as an individual. I will certainly continue working closely with Unitemps in the near future and recommend other employers to use your service as a result of the great experience we have had working with you.
Business Owner, Guildford
We had tried unsuccessfully to find the people we wanted locally so turned to Unitemps for their help. They were able to find the right people and make all the arrangements quickly and efficiently. We would happily use Unitemps again in the future.
Commercial Director, Farnham
Faced with a small mountain of administrative work to get through, I heard of Unitemps, and all my problems are being solved. It's a very straightforward, efficient and helpful service, and I now benefit from the help of a very capable student at the times I choose, for an extremely reasonable price. I have no hesitation in recommending Unitemps.
Administration Manager, Guildford
Thank you so much for the advert that you put out for our Housekeeping Department. I was surprised by the quick response and volume of applicants that came through within an hour of the advert going out and this carried on for the whole of the month. We are very impressed and will definitely give you a call next time we are in need of staff in any of our departments.
HR & Training Coordinator, Guildford
We were looking to recruit some native French speakers to work in our International call centre. When we first contacted Unitemps we didn't have a confirmed start date for the project or the office tools needed to start the campaign. Louise was happy and efficient in providing us with appropriate CV's and arranged interviews with the applicants at dates and times which suited us.
Louise kept in contact with me throughout this set up period ensuring that our needs were met. Louise is always professional and has a friendly approach with good understanding of how in business our requirements can change rapidly. Louise provides a swift response and will chase me and follow up to ensure my requirements have been met. Louise takes her time to ensure she fully understands our needs and any difficulties we may encounter during the recruitment process. I'm always appreciative of her attention to detail.
Rosie Creedon, Patient Connect Ltd