University of Surrey virtual reality app
Download our virtual reality (VR) app and explore the University of Surrey through your smartphone.
See 360-degree photos of our accommodation, look around Guildford and discover some of the top things to do in the local area.
What's on the app
Student accommodation: take a 360-degree look inside our student bedrooms
Our campus: see our facilities and beautiful grounds
Guildford: get a taste of the town's facilities, just ten minutes' walk from campus
The surrounding area: discover how close we are to London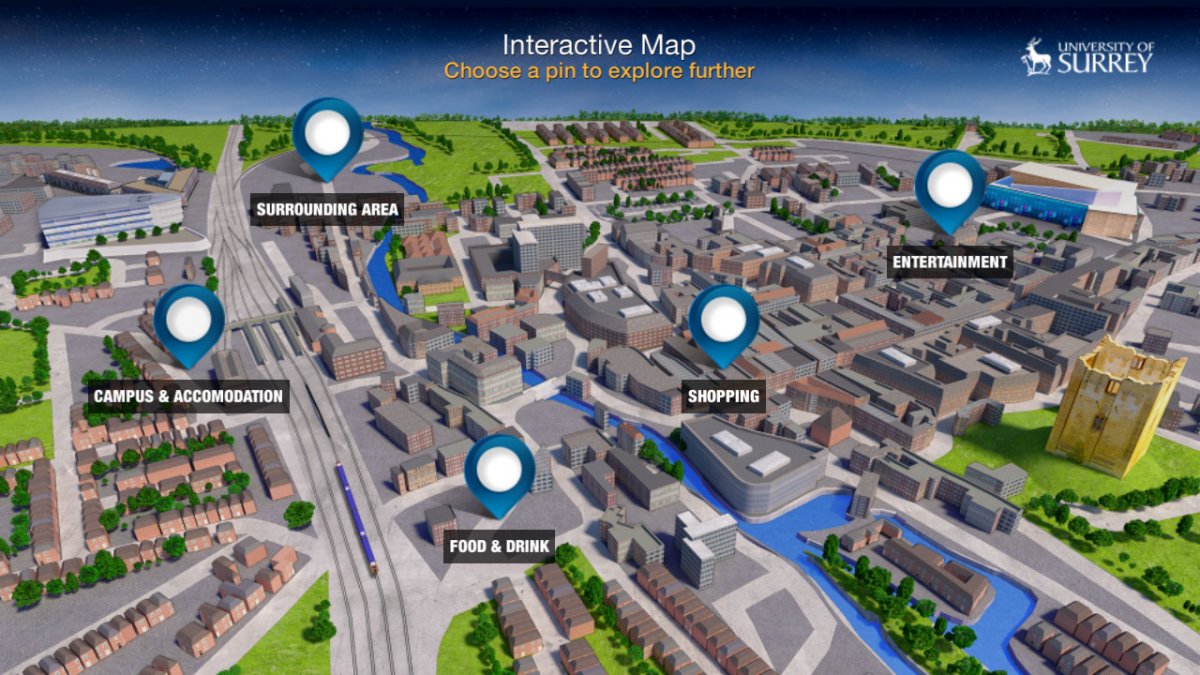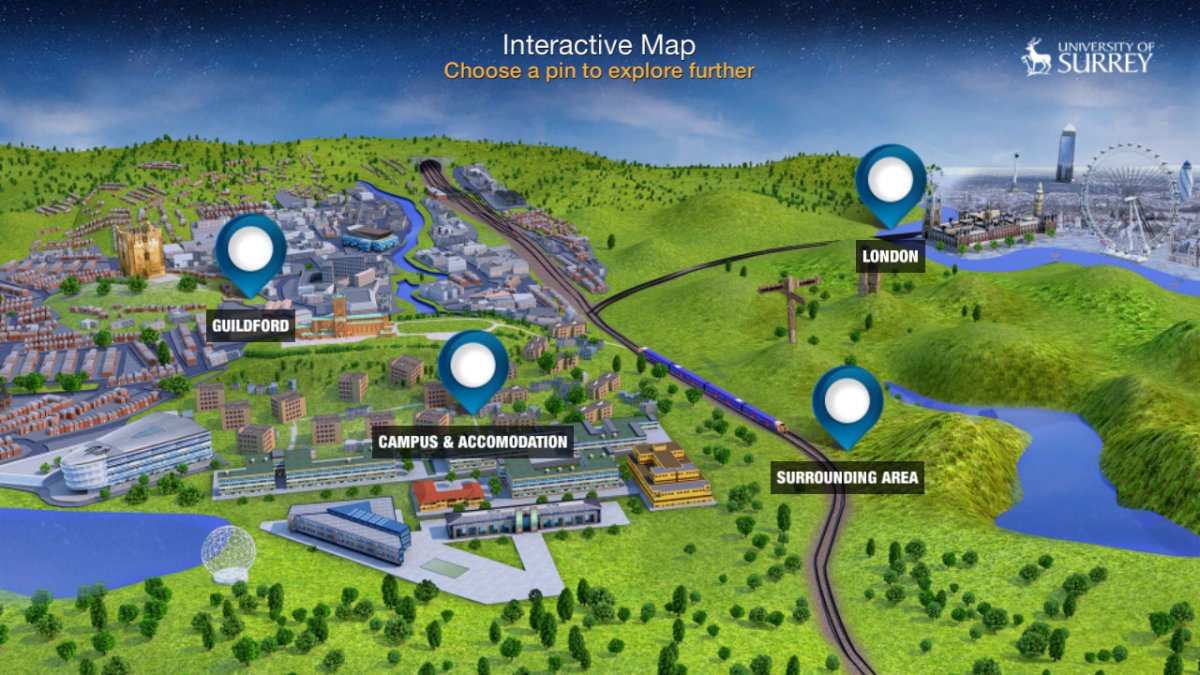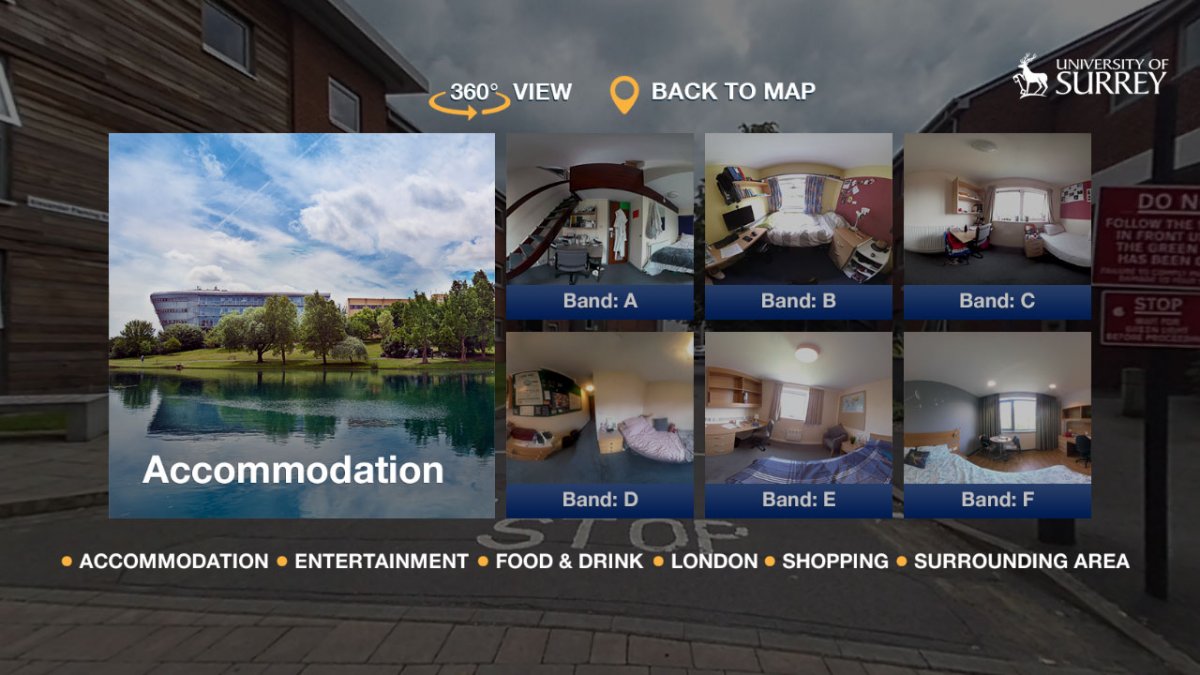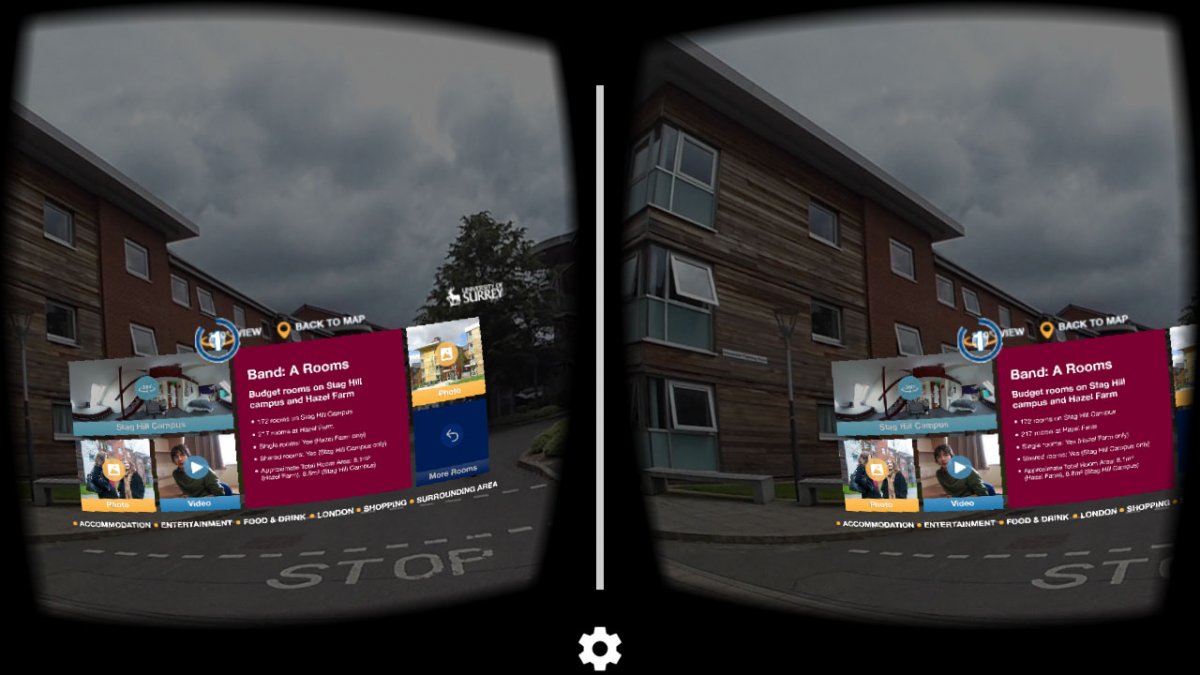 Visit us
Once you've explored the VR app, arrange a visit us and look around our campus in person.
Alternatively try the VR app at an open day: you don't need any special equipment to enjoy the app, but it works best with a VR headset. You can try the VR app with an Oculus Rift headset or Google Cardboard at one of our undergraduate open days.