Graduate employability
The University of Surrey has an outstanding record for graduate employability.
University of the Year for Graduate Employment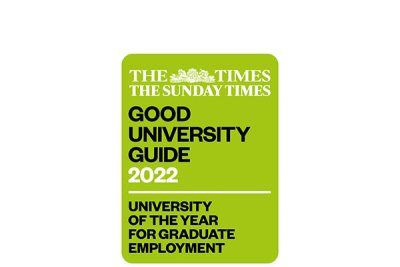 Best University Placement Service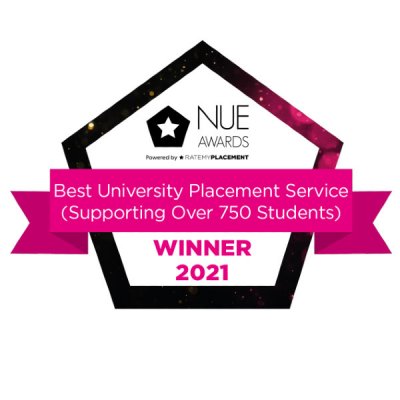 For a third year running we have been recognised as the Best University Placement Service (Over 750 Placements) at the National Undergraduate Employability (NUE) Awards 2021.
Our consistently high ranking is a result of our relentless focus on graduate employability and the success of our Professional Training placements, which we pioneered 60 years ago and in which we continue to be a world leader today.
Surrey is highly unusual in offering Professional Training placements to almost all of its undergraduates, regardless of their degree subject. More than 2,300 partner organisations work with us to give our students valuable work placements in the UK and abroad.
Discover more about careers and employability at Surrey.
Graduate Outcomes Survey 2022 highlights
The Graduate Outcomes Survey is the largest survey of employment and further study outcomes for UK graduates.
97%
Of those who took industry placements are in work or study
95%
Of Surrey undergraduates are in work or further education
89%
Of graduates agree that their current activity is meaningful
87%
Of undergraduates are in graduate level roles (as opposed to roles not requiring a degree)
82%
Said their current activity fits with their future plans
Graduates in high-skilled jobs
Surrey's ranking for the number of graduates in high-skilled jobs*
**UK domiciled graduates of full-time, undergraduate qualifications, in full-time employment, from higher education institutions.