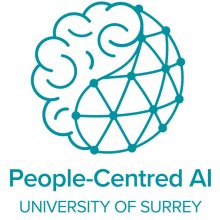 News and events
AI@Surrey is a thriving research community engaged in both cutting edge research and events bringing together AI leaders from academia, government and industry. Events include workshops, international conferences, showcases and networking opportunities addressing both the technology and societal impact of AI. The annual AI@Surrey Summer School provides a multi-disciplinary introduction to AI for those thinking of pursuing research in this area. 

Join our new Surrey Institute for People-Centred AI
The newly-formed pan-University AI Institute at the University of Surrey offers a unique environment to help shape the future of AI as part of a community of co-creators, and as part of that we are building a unique team with 12 new academic appointments at lecturer, senior lecturer or reader level.