Become a placement provider
Our placements are not only beneficial for students, they also provide employers with a wealth of new opportunities. Gain a competitive edge by tapping into the finest undergraduate and postgraduate talent at Surrey Business School. 
Professional Training placements
At undergraduate level, we operate a renowned Professional Training placement programme. Placements allow students to apply their intellectual skills to help your organisation achieve its goals, and simultaneously give students the chance to gain valuable experience of a real-world business environment.
Why employ a Professional Training placement student?
A flexible low-cost recruitment solution for up to 12 months
Access to specific skills and knowledge that can benefit your business
Experience an enthusiastic and fresh approach to your business needs
Give existing staff the opportunity to supervise and mentor a student
Get a head start on identifying and recruiting the best graduates for your company
Students can act as excellent ambassadors of your company when returning to the University
How does the placement scheme work?
Placements run for a minimum of 46 working weeks, excluding any time taken as annual leave
Placements can start anytime during the summer (July to September)
Students are provided with a designated workplace supervisor and training throughout the duration of the placement
Each individual is supported by an academic tutor during their placement; there are two on-site visits over the course of the year
There is a competitive, open recruitment process in which employers choose suitable applicants
A tripartite agreement is signed between the University, student and employer outlining the responsibilities of all parties
We provide support to your organisation and our students throughout the whole placement
Contact us
Heidi Hazeu, Director of Employability - Surrey Business School
Over the years we have built a close working relationship with the University of Surrey. Services that the [University] provide have allowed Enterprise Rent-A-Car to recruit top quality graduates with proven academic ability tied in with the necessary soft skills that are required to be successful in business.
Enterprise Rent-A-Car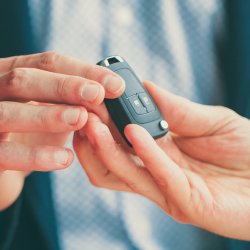 Postgraduate placements
We also operate a postgraduate placement scheme, where our business-ready graduates can apply their specialised knowledge and skills with an emphasis on project delivery and problem-solving. A postgraduate placement student can make a real impact from day one. Find out more in our Postgraduate Placements brochure. 
Why employ a postgraduate placement student?
Our postgraduate business students are equipped with the latest thinking and understanding of business needs across a diverse range of specialisms, including:
Business Analytics
Human Resource Management
Digital Marketing and Channel Management
Management
Strategic Marketing
Investment Management
How does the placement scheme work?
Placements run for up to twelve months and are intended to tackle projects and problems within your business or organisation
You can engage with our programme directors to help define your project
Each student is supported by an academic tutor throughout their placement
We can support your interview and selection process to help you match your business needs to the right student
Contact us
Adrian Shanks, Business Development Officer
We have had great success with University of Surrey students. It is truly a pleasure to see how each of them have progressed in their programme and have contributed to the success of the Club.
The Club at Admirals Cove, Florida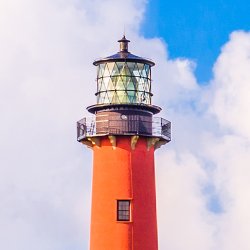 Advertise a placement opportunity
Most students start looking for placements in October, but we are aware that industry sectors vary in their planning timetables so please feel free to contact us at any time.
We will be happy to advertise any paid opportunities that meet our scheme requirements via our online placement list, so if you feel that you have a suitable placement opportunity then please provide us with the following information:
A link to your company website or information about the company
A job description and/or job advert
An overview of your recruitment process and a closing date (if appropriate).
We would also be happy to discuss the arrangement of company presentations and interviews on campus.