Surrey Business School
Inspiring positive change
We inspire and enable positive change in business and society, individuals and organisations, locally and globally by delivering high-quality and relevant teaching and research that will have a positive and lasting impact in business and society.
THE World University Rankings


Welcome to the School
Our vibrant student community is at the heart of everything we do. Learn more about our career support, placement opportunities, the international community, extra-curricular activities and research.
Study with us
Our specialisms include the study of digital advances, leadership, organisational behaviours and sustainable enterprise.
Research
We are investing in pioneering research because we are dedicated to improving business practice and creating a sustainable and positive change. By blending the rigour of high quality impactful research and the strengths of a technology-led university, we are delivering solutions which are relevant in these rapidly changing times.
Enterprise
Capturing knowledge and inspiring ambition, we are collaborating with enterprises and organisations to develop practical solutions and insights to solve real business challenges.
Our staff members
Professor Steve Wood
Dean of Surrey Business School and Professor of Retail Marketing and Management
Professor Steve Wood is Dean of Surrey Business School. Currently responsible for 110 academic staff and 2,800 students, Steve has wide-ranging experience of academic leadership, including accreditation, the development of a Research Excellence Framework (REF) submission and forming business school strategy. He was previously Director of Research, School REF lead, as well as Hea...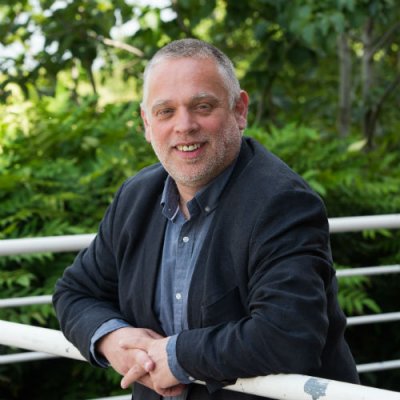 Professor Andrew Adcroft
Deputy Dean of Surrey Business School
I am the Deputy Dean of Surrey Business School where my prime responsibility is supporting my academic colleagues in building a world-class student experience. I am lucky to work with incredibly talented academics and so my job is to create a learning environment in which they can interact with our students to facilitate and support them in reaching their potential. I have be...
Accreditation and memberships
We are accredited by both the Association to Advance Collegiate Schools of Business (AACSB) and the Association of MBAs (AMBA). Institutions that earn accreditation confirm their commitment to quality and continuous improvement. The Athena SWAN Bronze Award recognises the work Surrey Business School has undertaken to create an inclusive culture that values all staff.
Stay connected
Latest tweets
@sbsatsurrey
*Introducing our new webinar series* Join guest speaker Lord O'Neill, former chairman of Goldman Sachs Asset Manage…
https://t.co/L0C7N3gi8s
07.09.21
Through our research and education, at Surrey Business School our aim is to inspire positive change that...
26.03.21
We're delighted to introduce our new Student Success team for the Faculty of Arts & Social Sciences...