Enterprise
Capturing knowledge and inspiring ambition, we are collaborating with businesses to develop practical solutions and insights to solve real business challenges. We work with corporate businesses, SMEs, start-ups, national and local policy-makers, government and the third sector. Opportunities to share knowledge inform our research and mean that we can provide insights to bring meaningful change to your business.
Working with us
Find out more about how we are collaborating with businesses, developing practical solutions and insights with them in these fast-moving times.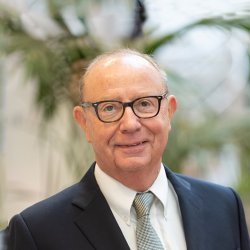 "I can collaborate with some of the best business minds in the world and try new approaches whilst minimising risk."
Gavin Whichello, Owner and Chairman, Qube Learning
Partner with us
Find out how to become a placement and apprenticeship provider.
Study with us
Being connected matters in a world that is experiencing the dramatic effect of globalisation. We make sure that while you are studying you are connecting to business and industry with an international perspective. The pace of change is quickening and our courses can help you keep up with this.
Other ways to engage
Join a global community and be part of an ecosystem of knowledge, alumni, faculty, contributors and partners as we shape tomorrow's world. 
Get involved
If you have any questions on how your business can work with us, don't hesitate to get in touch.
Adrian Shanks
Business Development Officer