Executive education
Forming responsive thinkers, embracing fast-paced change. Our executive education works in collaboration with you to deliver tailored education that will inform effective organisational change.
The corporate challenge
Enterprises are facing new and ever-evolving challenges. From digital and physical technology, globalisation, shifting economics and social factors, businesses are finding themselves under significant demands to transform and adapt. 
How we can help you
We create bespoke executive programmes to support your business. Our portfolio equips leaders with the knowledge to make sense of the business environment and execute responses that are both fit for purpose and innovative.
Organisations we have supported range from local businesses such as Royal Surrey County Hospital to international organisation The Duke of Edinburgh International Award.
Topics delivered include:
Leadership
Entrepreneurship
Digital transformation
DLT (blockchain)
SME's/ women-led business
Finance
Business Analytics
Agile innovation
5G/ artificial intelligence/ robotics 
To find out how you can work with us contact Mark Simmons, Executive Education Coordinator (mark.simmons@surrey.ac.uk)
Case studies
The Duke of Edinburgh's International Award (DofEIA) is a major international charity operating in more than 130 countries around the world. Surrey Business School's Executive Education team worked closely with them to create a blended learning programme, combining face to face and interactive online elements.
The programme was designed to deliver high-level leadership development training to a diverse group of DofEIA frontline managers from across the globe. The team also partnered with a start-up social enterprise to provide the opportunity for the students to test out their learning in a 'live' operating environment, with real-life learning outcomes to build on.
Over the course of 6 months, a series of five modules were delivered on the following topics:
Operations & innovation
Finance and income generation
Marketing and brand development
Managing stakeholders
Change leadership.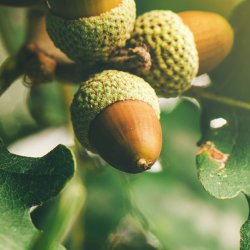 "The programme at Surrey Business School was an amazing experience. Being able to exchange ideas with my counterparts from around the world proved to be invaluable. I intend on taking the social franchise model back to TPATT's Executive, to guide TPATT to make the necessary changes to our business model."
Jamillah Rojas-Simeon, Development Officer, Development Officer, President's Award, Trinidad and Tobago, Duke of Edinburgh International