Accreditation and memberships
At Surrey Business School, we are accredited by both the Association to Advance Collegiate Schools of Business (AACSB) and the Association of MBAs (AMBA). We pride ourselves in quality teaching and ambitious research, our approval from leading national accreditation bodies affirms that we provide our graduates with the skills they need to move forward into employment. 
Association to Advance Collegiate Schools of Business (AACSB)

The AACSB is a global business education network that provides quality assurance and international accreditation for business schools. AACSB accreditation standards assess us against robust criteria that span all areas of activity including strategy, research, course offerings and student experience. 
AACSB international accreditation indicates that we:
Manage resources to achieve a vibrant and relevant mission.
Advance business and management knowledge through faculty scholarship.
Provide high-calibre teaching of quality and current curricula.
Cultivate meaningful interaction between students and a qualified faculty.
Produce graduates who have achieved specified learning goals.
The Association of MBAs (AMBA)

The AMBA accreditation is widely recognised as the global standard for MBA courses and assesses business schools against precise criteria including strategy, mission, resource and performance.
This indicates that:
We have a clear strategy and mission, explicitly expressed and regularly updated, with a clear understanding of the market.
Our staff are credible in terms of their academic qualifications, their ability to teach business at postgraduate level, the quality of their research and the extent of their business contacts and consultancy activities.
Our curriculum is generalist in nature and covers core business skills: marketing, the economic and legal environment of a business, accounting and quantitative methods, finance, organisational theory, interpersonal skills, information technology, and the processes and practices of management.
The AMBA accreditation also connects our MBA students, alumni and employers with an elite global network.
Athena SWAN Bronze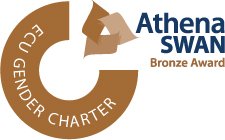 Advance Higher Education's Athena SWAN Charter was established in 2005 to encourage and recognise commitment to advancing the careers of women in science, technology, engineering, maths and medicine (STEMM) employment in higher education and research. In 2015 the charter was expanded to include arts, humanities, social sciences, business and law (AHSSBL), and now recognises work undertaken to address gender equality more broadly.
United Nations (UN) PRME - Principles for Responsible Management Education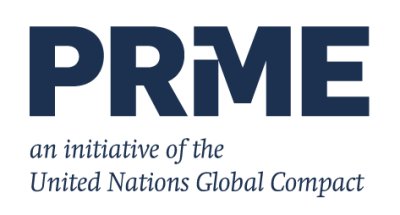 The UN PRME initiative is a framework launched in 2007 to develop a relationship between the UN and business schools. It is a platform to raise the profile of sustainability globally by equipping today's students of business with the understanding and ability to deliver change tomorrow.
The mission of PRME is to transform management education, research and thought leadership globally by providing the Principles for Responsible Management Education framework, developing learning communities and promoting awareness about the United Nations' Sustainable Development Goals.
As signatories to UN PRME Surrey Business School embraces the six principles of UN PRME:
Principle 1 Purpose
Principle 2 Value
Principle 3 Method
Principle 4 Research
Principle 5 Partnership
Principle 6 Dialogue
The principles of responsible management education underpin responsible, entrepreneurship, innovative teaching, scholarship, and research at Surrey Business School.
Course-specific accreditation
Many of our courses are accredited by specialist professional bodies, which can provide our alumni with exemptions from professional examinations.
Memberships
We have memberships with organisations committed to the development of business schools and management education: