Our students in Guildford
As residents of Guildford, our student population brings numerous benefits to the community and many of our alumni continue to live and work in the local area after they graduate.
Our student numbers
12,579
Undergraduate students
2,710
Postgraduate students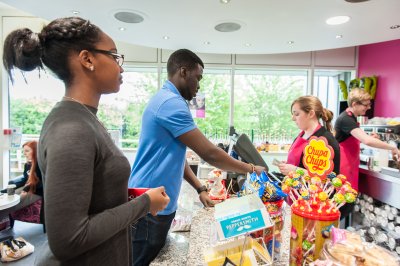 Working hard for Surrey
While at the University, our students make an economic contribution to the local economy through their spending and through part time employment, contributing £53.6 million gross value added (GVA) and 1,078 jobs in Guildford and £66.3 million GVA and 1,285 jobs in Surrey.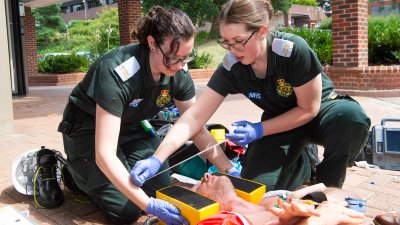 Proud to be chosen by so many local students
Of our UK-based students, 92% are studying full time. 1,142 undergraduate students at the University come from Surrey districts, including 403 from Guildford.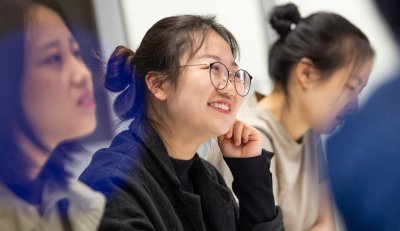 Proud to attract students worldwide
We are proud to be a culturally diverse university. 29% of students at Surrey are from outside the UK, helping to demonstrate both the diversity of our student body and the international reputation the University enjoys.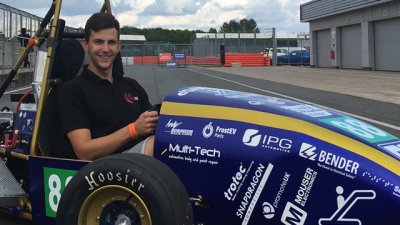 Building a national and international reputation
1,284 students were on placements in a range of sectors across the world. 620 studying for the first stage of courses at our campus in China.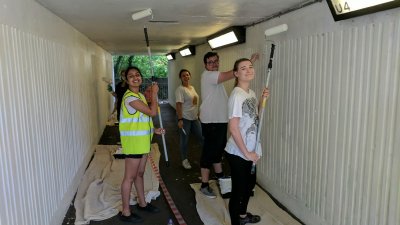 Building the community
In 2019-20, there were 3,517 active student volunteers, and the Student Raising and Giving ("RAG") activity raised over £22,267 for local charities. Students, staff and residents of Guildford have also donated over 40,000 items to North Guildford food banks through the Students' Union #GetGivingFood campaign since 2015.
All of our student volunteering is centred around our Surrey Volunteering platform where partners and participants alike can sign up to make a difference locally.

Our contributions to Guildford
As an integral part of the town, the University of Surrey is proud to call Guildford home. We make a valuable contribution to the wider local and regional community, working with residents, community groups, businesses and schools.