Key information
Start date:
09 May 2022
Attendance dates:
May 2022: 09, 10, 11, 12, 13
Time commitment: 5 days
Venue:
Course may be taught face-to-face. Location will be confirmed closer to the time
Contact details:
Deidre Richardson
Business Development and Promotion Officer
Introduction
This module can be taken as standalone or as part of building up to a certificate, diploma or master's degree. You can take up to three standalone modules before deciding whether you want to work towards any of these.
If you do decide to build up to a qualification, then you will need to complete and pass the following amount of modules within a five year period: four modules for a certificate; eight modules for a diploma; eight modules and a dissertation for a degree. Please note that certain modules will be compulsory depending on the degree you opt to take.
If you would like to gain a qualification then you will need to register onto one of our master's courses:
Module overview
This module will introduce the basic insights of ecological economics, that is an economics grounded in ecological realities, and situate these in the context of historical and current debates about economics and prosperity on a finite planet.
Learning outcomes
On successful completion of this module, you will be able to:
Make sense of the claims made by those who invoke economic concepts and arguments in debates over ecological and social issues
Understand the basic principles of cost-benefit analysis, investment appraisal, macro-economic theory, systems analysis and ecological economics
Understand the dilemma of growth in advanced economies and engage in debates about growth, prosperity and sustainability
Participate in case study discussions relating to ecological economics.
Course content
Content includes the following:
Brief introduction to the history of economic ideas
An overview of the challenge of achieving a sustainable prosperity
Microeconomics: Investment appraisal, cost-benefit analysis, cost-effectiveness analysis, internalisation of external costs
Macroeconomics: The principles of demand and supply, consumption, investment, labour demand and productivity in an ecological context
Investment, debt and money creation
Growth theory and the dilemma of growth in advanced and developing economies.
Learning and teaching methods
The learning and teaching methods include:
Lectures and class discussions
In-class group work
Independent study.
Assessment
An individual reflective essay on the 'dilemma of growth' in a finite world, prior to starting the module
A post-module essay using the analytic techniques and covering one of the conceptual issues taught on the course, to be completed over the four-week period following this module.
Please note: If you are taking this as a standalone module, then you are not required to complete the post-module essay, however, this will mean that you won't gain any credits for completing the module and so won't be able to work towards a qualification if you later decide to do so.
Course leader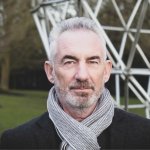 Professor of Sustainable Development and Director of the Centre for the Understanding of Sustainable Prosperity (CUSP)
Reading list
You will be required to do some reading prior to the module starting, take a look at the reading list.
Entry requirements
There are no entry requirements if you are taking this as a standalone module.
For those wanting to build up to a qualification, please refer to the MSc course pages for entry requirements.
Recognition of prior learning
Some familiarity with economic concepts and/or quantitative analysis is useful, but not required.
Fees and funding
Price per person:
For group bookings or bespoke training packages please contact us.
How to apply
For those taking this as a standalone module, applications are taken through our online store.
Payment can be accepted by purchase order, credit card or bank transfer. Payments will be accepted subject to availability. Please note that we do not charge VAT as we are an educational establishment.
If you have any problems with booking or payments then please contact the Administrative Officer, Melanie Wilde:
Apply now
Terms and conditions
When you accept an offer of a place at the University of Surrey, you are agreeing to comply with our policies and regulations and our terms and conditions. You are also confirming you have read and understood the University's prospective student privacy notice.
Further details of our terms and conditions will follow.
Disclaimer
This online prospectus has been prepared and published in advance of the commencement of the course. The University of Surrey has used its reasonable efforts to ensure that the information is accurate at the time of publishing, but changes (for example to course content or additional costs) may occur given the interval between publishing and commencement of the course. It is therefore very important to check this website for any updates before you apply for a course with us. Read more.