Race
Under the Equality Act 2010, race is a protected characteristic that refers to an individual's colour, nationality, ethnic or national origins.
The University is taking part in the Equality Challenge Unit's (ECU) Race Equality Charter Mark. The Charter Mark is aimed at improving the representation, progression and success of minority ethnic staff and students within higher education.
The initiative follows in the footsteps of ECU's renowned Athena SWAN Charter, and recognises excellence in advancing racial equality in higher education. It allows HEIs to apply for an award recognising their commitment to, and progression towards, race equality.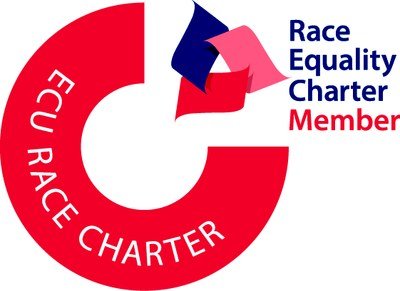 What is Surrey doing?
The University of Surrey has signed up for the Race Equality Charter Mark.
The sign-up process started with Vice-Chancellor Max Lu writing a letter to the Equality Challenge Unit to ask to join the Race Equality Charter Mark, this request has been granted, we now start the process in earnest, with an application deadline of Spring 2018.
Our Equality, Diversity and Inclusion Strategy 2015-17 underpins this strategic vision e.g. by addressing inequalities within the student body.
Race Equality Charter Mark team
The Race Equality Charter Mark team supports the preparation of the Race Equality Charter submission and continues to meet to drive and monitor the implementation of the action plan. It is chaired by the Senior Vice-President, Global Strategy and Engagement.
If you have any questions relating to the Race Equality Charter, please contact the Equality, Diversity and Inclusion team.
Annual event: Black History Month
October is Black History Month and each year, the University of Surrey is celebrating the culture and histories of black and minority ethnic communities with a comprehensive programme of events.