Equality and diversity
The University of Surrey values diversity and is committed to providing an inclusive environment for staff, students and visitors.
In order to develop its reputation for quality and excellence at a national and international level in an increasingly competitive educational environment, the University of Surrey is committed to attracting the very best staff and students. It recognises the benefits of a diverse community and wants to ensure that it can fully harness the talents, creativity and skills that people bring and maintain its continuing commitment to equality and diversity across the broader community.
As a public body, the University is also committed to meeting its legislative responsibilities under the requirements of the Equality Act 2010. The equality legislation covers nine 'protected characteristics' which are:
Race
Disability
Gender
Gender reassignment
Age
Religion or belief
Sexual orientation
Marriage and civil partnership
Pregnancy and maternity
The University is committed to a comprehensive policy of equal opportunities in education and employment, in which individuals are selected, trained, appraised, promoted, guided and assessed, and otherwise treated on the basis of their relevant merits and abilities, and are given equality of opportunity.
The University's Equality and Diversity Team is managed by the Head of Equality and Diversity who is responsible for managing the Equality Scheme, coordinating the Action Plan and ensuring the work is successfully mainstreamed across the organisation.
More information can be found at on our equality and diversity page.
Athena SWAN
The Athena SWAN Award recognises good practice in advancing women's careers in Science, Technology, Engineering, Mathematics and Medicine (STEMM) employment in higher education and research. The University achieved an Athena SWAN Bronze award in November 2012.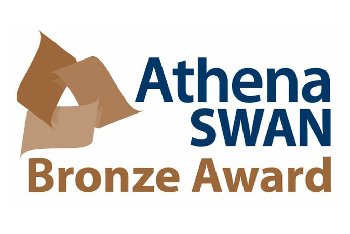 Gender Pay Gap Report
The Equality Act 2010 (Specific Duties and Public Authorities) Regulations 2017 requires gender pay reporting for employers with 250 or more employees to publish statutory calculations every year showing how large the pay gap is between their male and female employees. 
View the 2018-19 Gender Pay Gap Report (PDF) for the University.