11am - 4pm
Tuesday 22 May - Wednesday 23 May 2018
Sustainable Functional Materials 2018
University of Surrey
Guildford
Surrey
GU2 7XH
Overview
Following on from the inaugural Sustainable Functional Materials (SFM) conference in Scarborough in April 2016, the second edition of the SFM conference was held in Weston-super-Mare in May 2018, focusing on the issues around the materials substitution and sustainability issues likely to become critical over the next decade for the functional materials and devices industry.
Sessions
Sessions covering materials modelling, processing, properties and applications, and sustainability and environmental issues were introduced by invited speakers presenting on topics from energy harvesting materials and devices, to low temperature processing, bio-inspired synthesis, environmental and occupational risks within manufacturing processes, and recycling of waste materials.
Abstracts
Abstracts for the invited talks and contributed oral/poster presentations are collected in our SFM2018 overview (PDF).
Presentations
The presentations gave a wide-ranging overview of processing and characterisation possibilities for new functional materials and addressed the challenges around scale-up from lab to industry level. The necessity to consider these processes in the context of sustainability and environmental issues emerged as a particularly strong theme.
The superb end-of-the-pier venue and the glorious weather contributed to the relaxed, informal atmosphere of the conference and made for a great opportunity for valuable networking between researchers. Plans for SFM 2020 are already underway!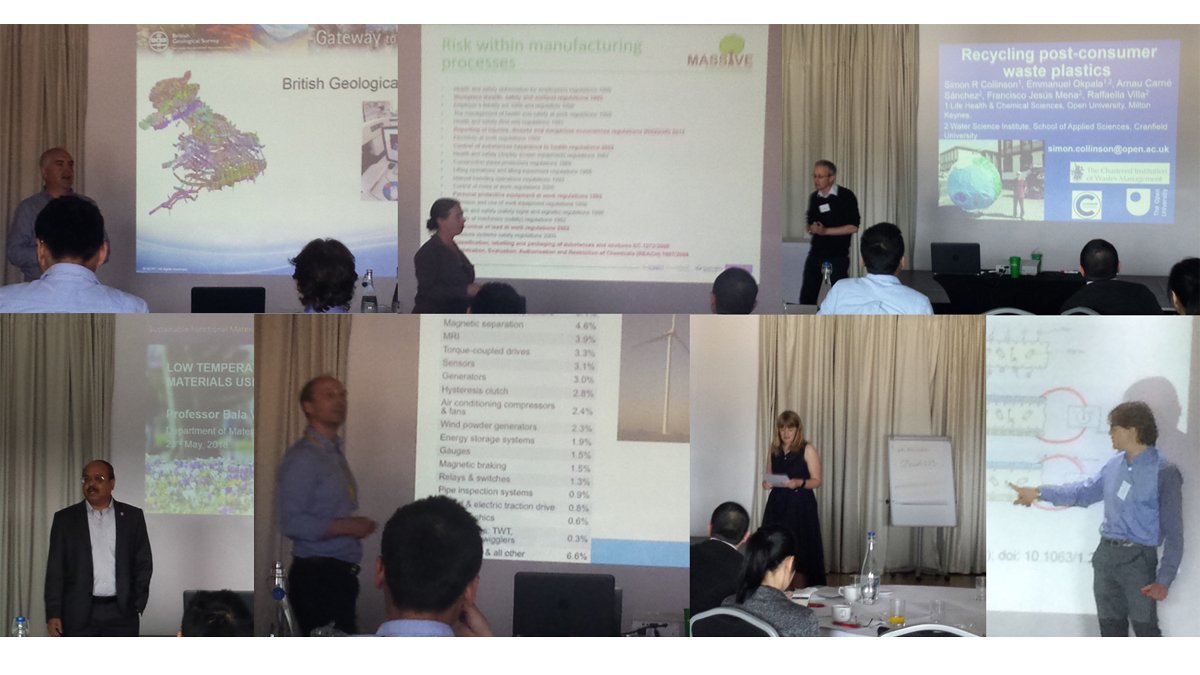 Organisers
Professor Robert Dorey (University of Surrey) and Professor Ian M. Reaney (University of Sheffield) co-chaired this event.
It was organised in conjunction with EPSRC-supported projects MAnufacture of Safe and Sustainable Volatile Element Functional Materials (MASSIVE) and Substitution and Sustainability in Functional Materials and Devices (SUBST).
We are grateful to Netzsch Gerätebau GmbH for their support of SFM2018.
Visitor information
---
Find out how to get to the University, make your way around campus and see what you can do when you get here.