6pm - 8pm
Wednesday 10 March 2021
Creating your own stories: lessons from inspirational women
Join us as we celebrate International Women's Day 2021 at our latest Creating your own stories: lessons from inspirational women webinar event. We'll be joined by five fantastic panel members as they share an insight into their career successes, personal life, and hurdles they may have had to overcome.
Ruth Gill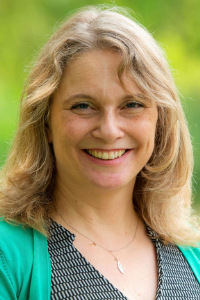 After completing a degree in Modern Languages, Ruth joined the fast-stream Civil Service training scheme in 1992 at the Department for Education, where she stayed for 7 years before departing on maternity leave. After a longer-than-planned career break, rather than returning to the DfE Ruth went to work for the University of Surrey chaplaincy team part-time in 2007 and has worked at the University ever since, moving several times within the University and gradually increasing her hours and responsibilities. Since May 2019, Ruth has been Director of Faculty Operations for the Faculty of Arts and Social Sciences (FASS) at the University.
Nikki Henderson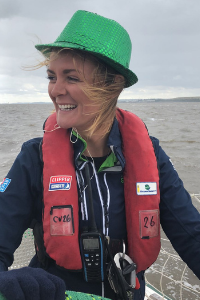 Nikki is one of the UK's leading offshore sailors of her generation. Most famously, she rewrote the history books in 2018 just two days after her 25th birthday, crossing the line in 2nd place as skipper the Clipper Round the World Yacht Race. More recently, Nikki has skippered the iconic yacht Maiden halfway around the world to promote gender equality, as well as delivering Time's person of the year Greta Thunberg to the Climate Conference in Madrid in 2019.  On land, she partners sailing with storytelling both through the written word and as a motivational speaker. 
Nikki's career has used sailing as a platform for her other passions: building competitive teams; experiencing raw unfiltered nature; promoting meaningful causes.  In 10 years she has changed lives, swung opinions and proven that being young or female does not, and should not hold you back. 
Rt Hon Anne Milton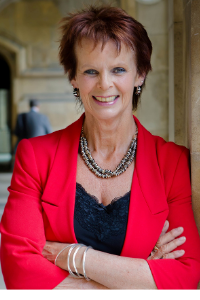 Elected as MP for Guildford in 2005, Anne served on the Health Select Committee, was Shadow Minister for Tourism, Gambling and Licensing, and then Shadow Minister for Health.
She was appointed Minister for Public Health in 2010 in the new Coalition Government. She also served 5 years in the Government Whips Office from 2012, was the first female Deputy Chief Whip, and was appointed Minister for Skills and Apprenticeships in 2017. She resigned from her post in 2019.
Anne was one of the 21 Conservatives who lost the Whip and stood as an Independent candidate in the 2019 General Election.
Anne now works with several organisations in the Further Education sector including Pearson, KPMG, and City&Guilds, and maintains an interest in Public Health.
Anne is also a Trustee of Surrey University Students Union, Founder of The Company for Nurses and sits on the Yvonne Arnaud Development Board
Anne was a borough councillor in Surrey for five years and trained as a nurse working in the NHS for 25 years.
Mehmooda Duke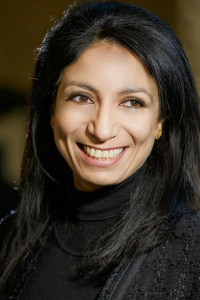 Mehmooda graduated from Cambridge in 1989; She is the founder and CEO of Moosa – Duke Solicitors specialising in medical negligence claims; Having trained in London and worked for 3 national law firms, the MDU and an East Midlands Hospital Trust, she spent the first 10 years defending health professionals.  For the last 17 years, she has acted for victims of the NHS and GPs. She specialises in complex spinal injury claims attracting multi-million-pound awards and leads a team of 18 legal professionals.
She became the first female in the history of English Cricket to become a Chairman of a First-Class County Cricket Club, elected unopposed in May 2019 and was re-elected in May 2020. She was appointed Deputy Lieutenant for Leicestershire and Rutland in 2017; (2nd Asian female in the history of Leicestershire) and will hold position to age 75.
Mehmooda was awarded an MBE in the New Year Honours List 2019 for services to the Legal Profession and female entrepreneurship; Awarded Leicester Mercury Business Woman of the Year 2017; Awarded Leicestershire Law Society Solicitor of the Year 2018.
Mehmooda is the founder and Chair of 'Leading Ladies' a membership organisation made up of professional and nonprofessional women of all generations. The aim is to inspire, mentor, coach and support one another to 'dream big and fly high'.  In June 2019, with the support of the Leicestershire County Cricket Club community team brought 180 women from the local and business community to a health and wellbeing event to play Bolly Cric-Hit at Grace Road. 
Cath Bishop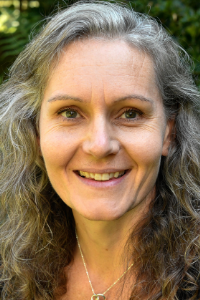 Dr Cath Bishop is an Olympian, former diplomat, business coach and consultant, and author of 'The Long Win'.
She competed in rowing at 3 Olympic Games, winning World Championships gold in 2003 and Olympic silver in Athens 2004. As a diplomat for the British Foreign Office for 12 years, Cath specialized in policy and negotiations on conflict issues, with postings to Bosnia and Iraq. Cath now works as a business consultant, leadership coach and author, and teaches on Executive Education programmes at the Judge Business School, Cambridge. She is also an advisor and advocate of 'The True Athlete Project', a non-profit organisation working to create sporting environments that enable athletes to thrive.
Cath speaks at events globally on topics of leadership, high performing teams and cultural change. Her first book 'The Long Win: the search for a better way to succeed' was described by the Financial Times as 'a deep and rewarding exploration of human motivation in sport, politics, business and our personal lives' and listed in their Top 10 Business Books for 2020.
Cath is also a former member of Surrey Business School's Advisory Board.