1pm - 2pm
Thursday 13 May 2021
What it takes...to be a sustainable business
This event will discuss the hugely topical subject of sustainability in business, with particular focus on how this can be promoted in a remote world.
After booking, you will receive a confirmation email. Approximately one week prior to the event you will receive an email with full joining instructions, including the link to access the event. Please email alumnievents@surrey.ac.uk if you experience any difficulties with registering. 
Overview
The University of Surrey is delighted to work alongside the Centre for Environment & Sustainability (CES) and Centre for the Understanding of Sustainable Prosperity (CUSP) to host the next event in the 'What it takes' series, focusing on what it takes to be a sustainable business. 
Sustainability is an increasingly important global issue, especially in the business world, with climate change posing growing risks to the future of the planet. For business owners and leaders, sustainable business practices are assuming greater importance than ever before.
In this event, we speak to Surrey alumna and Global Sustainability Director at Diageo, Dr Kirstie McIntyre, as she discusses from her own considerable experience, What it takes to be a sustainable business.
Dr McIntyre, EngD, Mechanical Engineering, 1999, will talk about what it takes to move industries, build a sustainability function and launch a decade long corporate roadmap to the 2030 SDG's (Sustainable Development Goals), all done in the remote word we currently live in.
Her remit at Diageo is to create and lead transformational sustainability programmes which drive momentum and deliver on the 2030 'Spirit of Progress' commitments. This is the company's 10-year action plan to help create a more inclusive and sustainable world.
Tim Jackson, Professor of Sustainable Development at the University of Surrey and Director of CUSP, will host this event which will include a Q&A session after the presentation. If you would like to submit a question before the event, please email alumnievents@surrey.ac.uk.  
About Dr Kirstie McIntyre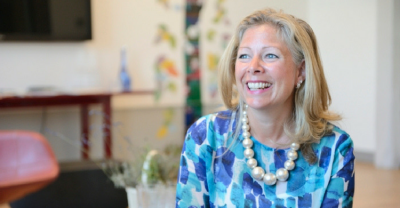 Kirstie joined Diageo in August 2020 having spent the previous 28 years managing sustainability in the electronics sector. Since joining Diageo remotely, she has built a team, launched a 2030 roadmap and started delivering on key corporate goals – all without setting foot on a site, meeting anyone or even shaking hands with her new boss!
Kirstie is passionate about collaboration which builds scale and enjoys developing sustainability strategies which achieve real business results. She has a engineering doctorate in environmental technology and has published widely on sustainability and supply chain issues.