---
news
Published:
19 January 2023
Top jobs with a computer science degree
Find out what you could do with a degree in computer science and discover some of the jobs Surrey computer science graduates have secured over the past few years.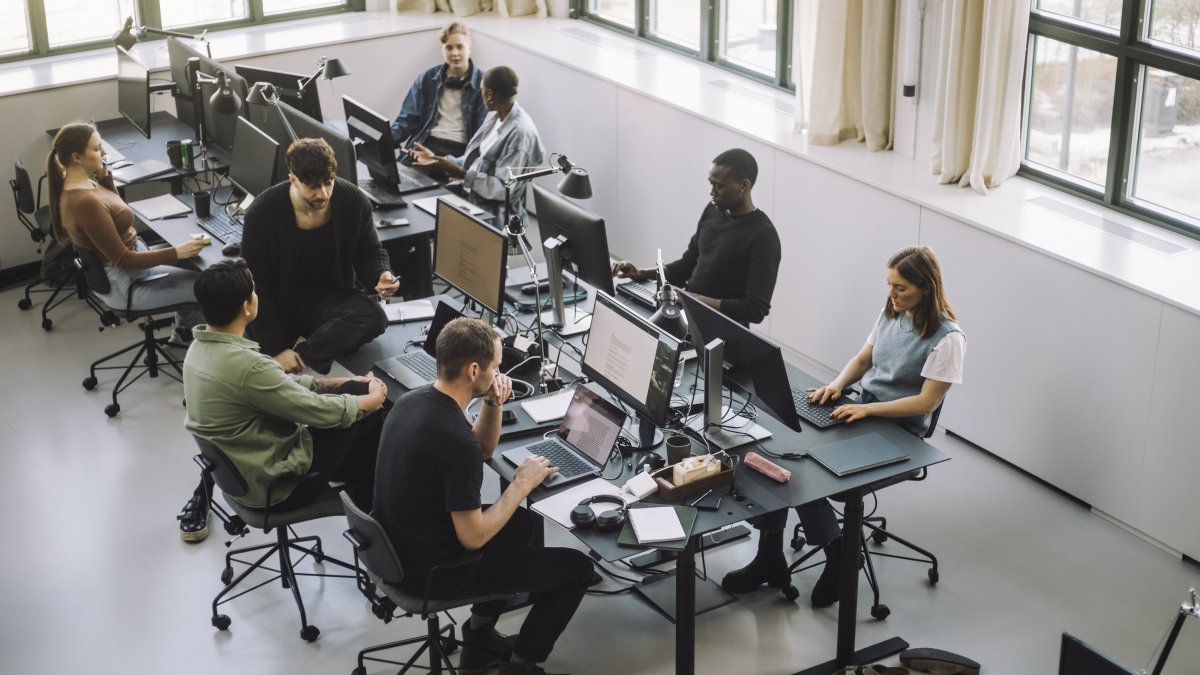 Computer science skills form the basis of careers in many dynamic and exciting sectors, such as technology, business, finance, health and the games industry. Our computer science programmes are designed to prepare you to work at the cutting edge of computer science and its applications, and our graduates can take many routes into rewarding careers. Our employability record speaks for itself: 100 per cent of our computer science graduates are in work or further education, earning an average salary of £37,082 (Graduate Outcomes report 2022).
Many of our students boost their employability by taking advantage of our exceptional Professional Training placement programme, which enables you to spend a year gaining valuable work experience with a relevant company, and often leads to a job offer on graduation. This is one reason why we were awarded Best University Careers/Employability Service at the National University Employability Awards 2022.
Careers with a computer science degree
Employers are increasingly seeking people with a broad range of skills that encompass management and leadership, as well as technical ability. Our programmes produce graduates with this well-rounded skillset of strong academic knowledge and Professional Training.
Jobs directly related to a computer science degree include:
Cyber security analyst
Data analyst
Software engineer
Systems analysts
UX designer
Web developer.
However, a degree in computer science will also enable you to gain skills that would be highly relevant in other, more unexpected roles. These include:
Digital copywriter
Network engineer
PPC specialist
Supply chain manager
Telecommunications researcher
Web content manager.
Computer science graduate jobs
In recent years, our computer science graduates have secured roles including:
Software Engineer, Xceptor
Computer Programmer, Stanhope-Seta
Technology Associate, Morgan Stanley
Forensic Data Analyst, PwC
Technical Architecture Consultant, Accenture UK Ltd
Analyst Programmer, Avco Systems Ltd
Software Developer, ID Business Solution
Testing & Continuous Delivery Architecture, Vodafone
Associate Development Engineer, Sky.