---
news
Published:
19 January 2023
Top jobs with an electrical and electronic engineering degree
Find out how studying for a degree in electrical and electronic engineering at Surrey opens up a wide range of job and career opportunities.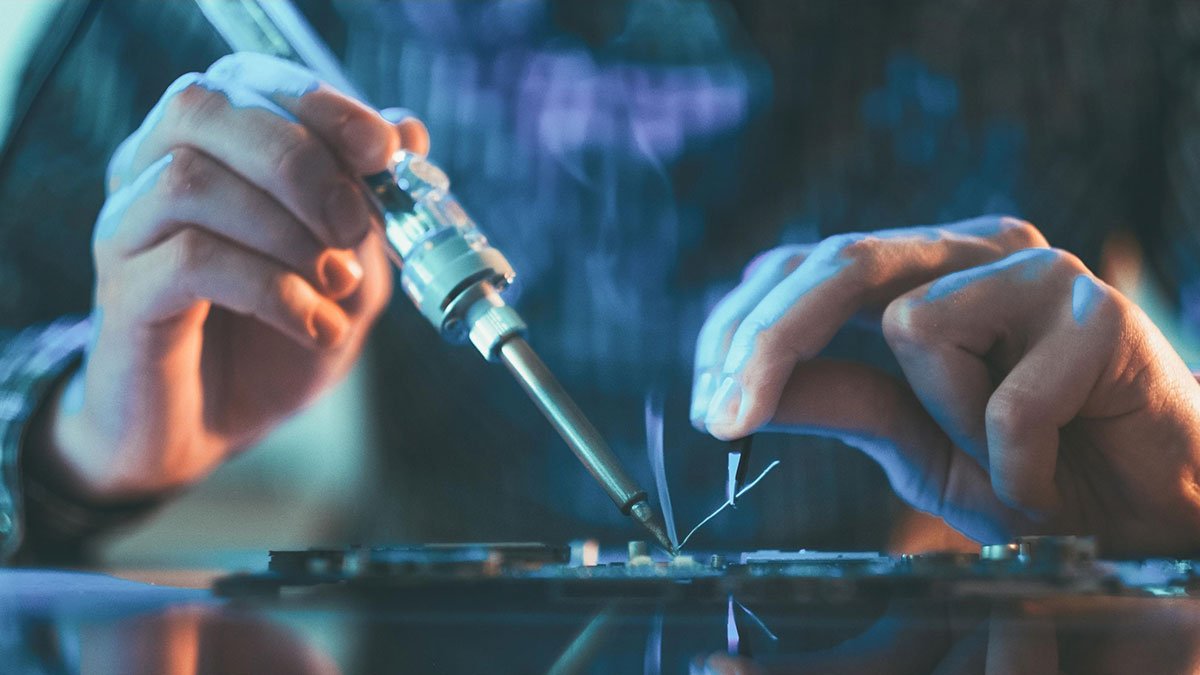 Surrey is one of the UK's leading universities for electrical and electronic engineering, with our courses ranked Top 10 in The Guardian University Guide 2023.
This means our electrical and electronic engineering graduates are highly sought after, with 96 per cent in work or further education, earning an average salary of £32,680 (Graduate Outcomes report 2022). 
Many of our students boost their employability by taking advantage of our exceptional Professional Training placement programme, which enables you to spend a year gaining valuable work experience with a relevant company, and often leads to a job offer on graduation. This is one reason why we were awarded Best University Careers/Employability Service at the National University Employability Awards 2022.
Surrey's always been a university that teaches with the end vocation in mind. The key study areas we offer are the ones most highly regarded by industry. I keep in touch with many of my past students on LinkedIn. I'm delighted to see them go out into industry and thrive.
Dr Tim Brown, School of Computer Science and Electronic Engineering
A degree in electrical and electronic engineering can help open the door to a range of careers. At Surrey, our graduates have gone on to roles including:
Acoustic consultant
Aerospace engineer
Broadcast engineer
CAD technician
Design engineer
Electrical engineer
Electronics engineer
IT consultant
Multimedia programmer
Network engineer
Nuclear engineer
Sound engineer
Special effects technician
Systems analyst
Technical author.
Future technologies
At Surrey, we offer courses in leading future technologies, so graduates can explore careers in exciting new fields such as:
5G/6G communications
Artificial intelligence and audio/visual signal processing
Nanotechnology, quantum information, energy and advanced materials
Robotics and machine learning
Satellite and space systems.
Our graduate success stories
Here are just a few jobs secured by recent graduates:
Application Developer at Citigroup
Applications Engineer at Cirrus Logic
Broadcast Software Engineer at Squared Paper
Developer Evangelist at Pycom
Electric Engineer at NCR
Electronic Technician at York Instruments
Graduate Digital Design Engineer at Dialog Semiconductor
Graduate Engineer at Surrey Satellite Technology Ltd
Graduate Software Engineer at Arm Holdings
Live Event Engineer at Jonathan Grili
Software Engineer at Qualcomm
Software Engineer at the Foreign and Commonwealth Office
Speech Control Engineer at Jaguar Land Rover
Testing Analyst at CGI.
Further academic study
Many of our graduates go on to complete a masters degree or undertake PhD research, investigating an area of personal interest.
Discover more about our electronic and electrical engineering degrees, our award-winning Professional Training placement scheme and student life at Surrey.