---
news
Published:
07 February 2022
Top jobs with a film production degree
Find out what you could do with a degree in film production, and discover some of the placements that Surrey graduates have secured during their time at university.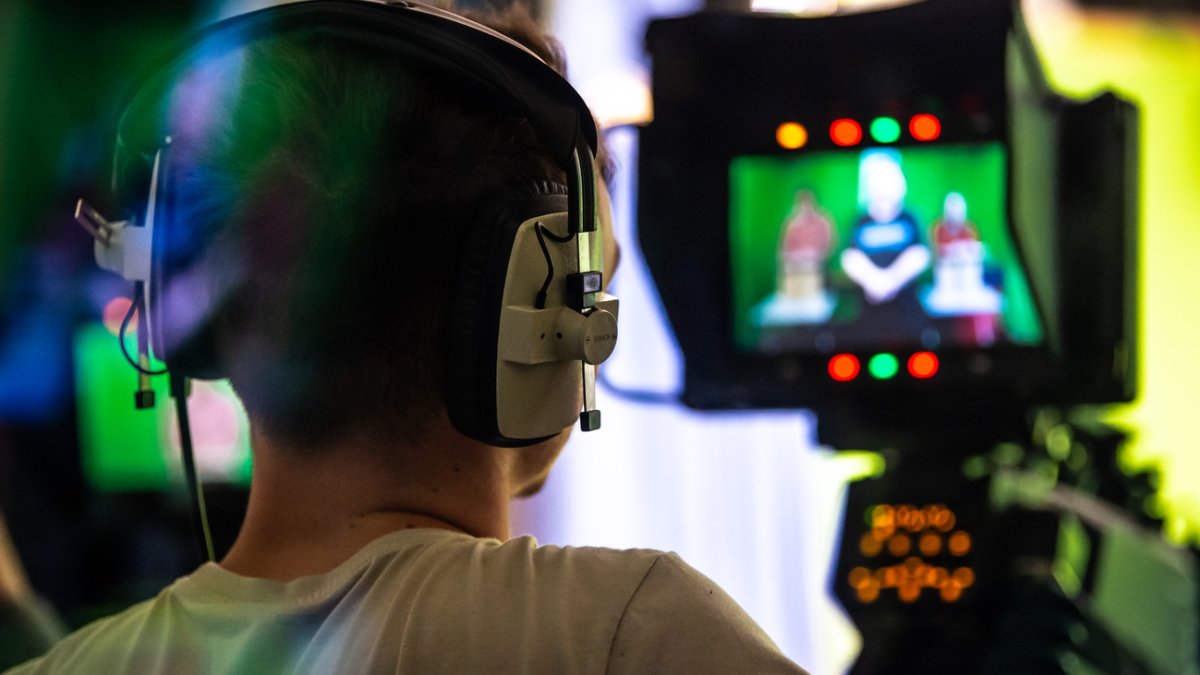 Our BSc (Hons) Film Production and Broadcast Engineering course (previously called Film and Video Production Technology) will provide you with an all-round education in this fascinating subject and prepare you for a vast range of careers across the film and broadcast industries. 
Our students also benefit from strong links to industry, a range of Professional Training placement opportunities, an influential networks of internationally respected alumni and academics, and a variety of attractive and exciting career prospects.
Surrey graduates are highly sought after with 93 per cent in work or further education 15 months after graduating (Graduate Outcomes report 2021). This was a key factor in Surrey being named University of the Year for Graduate Employment in The Times and Sunday Times Good University Guide 2022.
"The course I'm studying has been tailored to what companies in this field would like in an employee, so I believe this course is teaching me the skills to enter this industry with confidence after graduation."
Careers with a film production degree
A degree in film production from the University of Surrey will provide you with the personal, professional and technical skills necessary for you to succeed in almost every area of the cultural and creative industries. Jobs directly related to your degree include: 
Film director
Film/video editor
Lighting technician, broadcasting/film/video
Location manager
Media researcher
Music producer
Runner, broadcasting/film/video
Sound technician, broadcasting/film/video
Television/film/video producer.
Jobs where your degree would be useful include:
Broadcast engineer
Broadcast journalist
Photographer
Sound engineer
Special effects technician
Television camera operator
Television floor manager
Television production coordinator
VFX artist.
"I'm currently in the middle of my placement at ITN as a trainee engineer, making ITV and Channel 4 News programmes from both the Master control rooms and satellite trucks. I've learned an unbelievable amount covering the General Election by relaying live pictures and communications from one point to another as reliably as possible."
Our pioneering Professional Training placement programme gives our students the opportunity to experience a real working environment as an integral part of their degree. We are proud to say that a considerable number of our students are offered work within the company/organisation they completed their Professional Training placement with.
Learn why Neil Garner, Surrey graduate and Director of broadcast training company Training for TV, believes that our Film and Video Production Technology degree will prepare students for success in the broadcast industry.
"My greatest achievement so far this year is definitely finding a Professional Training placement I'm happy with – I will be working in a broadcast engineering focused position at The Walt Disney Company in Chiswick."
Discover more about our degrees in film production, our award-winning Professional Training placement scheme and student life at Surrey.