Knowledge Transfer Partnerships
The Knowledge Transfer Partnerships (KTP) programme was established in 1975 to help UK-based businesses to innovate and grow. It does this by linking a company with a university and a recent graduate or postgraduate.
Funding
A KTP is part-funded by a grant from UKRI through Innovate UK. The remainder of the project cost is met through a cash payment by the business partner. The business partner may be able to use research and development (R&D) tax relief to recoup some of these costs. Project costs are variable but can typically be around £75,000 – £95,000 per project year. For Small and Medium-Sized Enterprises the grant rate is 67% of the project cost and for large companies 50%. (75% rate for not-for-profit business of any size – subject to T&Cs). This cost is comparable to employing a well-qualified graduate or post-graduate, but KTP provides so much more. This cost includes:
Expertise from at least two academics
The associate's employment cost
Project consumables
Mentoring, training, and development
Travel and subsistence
Access to world class facilities of the university.
About KTPs
A KTP project can last between 12 and 36 months, depending on the challenge and the needs of the Business. Each project is led by a high-calibre graduate or postgraduate (known as the KTP Associate). The Associate is jointly recruited; employed by the University but works within the business.
The ultimate driver of any KTP is economic growth through the development of better businesses that can then identify and secure opportunities to grow profitably in a significant manner using resources available within a university.
Participating in a KTP can help the business identify, adopt, and incorporate new skills and the latest academic thinking whilst delivering a specific, strategic, innovative, and often multi-disciplinary project.
Innovate UK runs regular open KTP funding competitions throughout the year.
Transform your business
Embed expertise, generate new knowledge, expand capability, and foster a culture of innovation.
Drive competitive advantage through accelerated innovation and the possibility of creating Intellectual Property.
Gain privileged and cost-effective access to the UK's world-class knowledge base and resources.
Increase revenue through access to new markets and new product development.
Drive competitive advantage through accelerated product development.
Improve profits through efficiency gains, increased productivity, and better processes.
Benefits of KTP
KTP provides benefits for all three parties.
All the knowledge gained during the project is embedded in the business, providing a valuable base to build on long after the project is finished.
Businesses achieve an average increase in annual, post-KTP profit of more than £1 million; they also create around two new jobs each.
Academic partners produce an average of 3+ new research projects and 2 research papers for each project (source https://www.ktp-uk.org/academics/)
KTPs provide industry-based training for recent graduates or postgraduates to enhance their specialist and business skills. Around 70% of KTP Associates are offered a permanent job by the business partner when their KTP ends (source: https://www.ktp-uk.org/graduates/).
Testimonials
As a result of the research and innovations achieved, we have been able to increase the sales share of our premium performance products. This has in no small part been due to the development of the unique testing facility designed in collaboration with the KTP partnership with the University of Surrey. We have been able to focus our efforts on the creation, promotion and growth of better-performing, longer-lasting and more sustainable materials.
Tim Fielder, Product Development Manager, and the team at Plastipack Ltd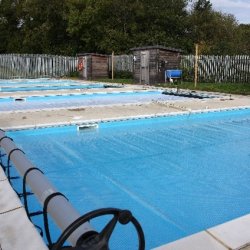 The KTP project has exceeded original expectations and has been transformative in that it delivered beyond what Advanced Engineering wanted. We have brand new (market-leading) products ready for market and have already seen a change in culture, growth in sales and reputation.
Colin Pratt, Technical Director, Advanced Engineering Ltd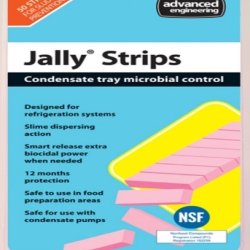 What we do
The Enterprise Programmes team at the University of Surrey has a wealth of experience in supporting outstanding Knowledge Transfer Partnerships from project conception to closure. We take pride in our 100% application success rate over the past ten years. Our team manage a diverse portfolio of KTP projects, collaborating with both SMEs and large corporates, thus, reflecting the vast range of expertise and technical know-how available across the University of Surrey.
We will work closely with your organisation, supporting the KTP project from the initial introductions to academics and project scoping, through to the development of the business case, and the drafting and submission of the proposal. In addition, we provide post-award support to the partnership up to the project's completion and provide relationship management to facilitate further, post-KTP collaboration opportunities between your business and the University.
Calls for KTP applications
Applications for KTPs can be submitted at any time under an 'Open' call.  This will allow partnerships to apply within a timeframe that suits them.  However, the following submission deadlines have been confirmed:
Closing dates (11am)
31 January 2024
10 April 2024
Get in touch
If you would like to discuss or apply for a KTP with the University of Surrey or want to find out more about how a KTP can help you develop your business, access academic expertise, improve your organisation's performance and become more competitive and productive, please contact the Enterprise Programmes team at collaborate@surrey.ac.uk.
New projects
Our most recent KTP projects to be approved, which are now at recruitment stage, are listed below:
Cycle Confident
For over a decade Cycle Confident have been at the forefront of cycling development across the UK. Their innovation has led to an unparalleled level of experience and knowledge - building a future where everyone has the confidence to cycle from day to day as part of leading healthy, active lives.
The focus of this 36-month KTP is to improve the effectiveness and reach of cycle training initiatives for adults and children by leveraging participant surveys and wider contextual data. Supported by KTP Academics, Dr Masoud Fakhimi (Surrey Business School) and Dr Alex Hagen-Zanker (School of Sustainability, Civil and Environmental Engineering), the KTP Associate will develop a first-of-its-kind, evidence-based approach to monitor success and target interventions strategically which will then be operationalised in the form of a new in-house collaborative business intelligence platform. This platform will incorporate innovative analytical decision support models and tools for collective data access, exploration, and data-driven decision-making.
Our current and recent KTP projects
Below are the descriptions of some of our current and recent KTP projects: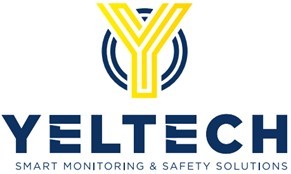 Yeltech
To develop an innovation AI-enabled predictive maintenance platform that analyses the captured asset data using novel AI / Machine Learning risk prediction models to provide asset managers with advanced information that enables them to predict when asset failures may occur.
University Department: Department of Computer Science

Waters
This project is aimed at applying and validating a new spatial OMICS workflow combined with mass-spectrometry (MS) imaging to greatly improve the understanding of disease processes in prostate cancer and facilitate its implementation in clinical settings.
University Department: School of Biosciences

Humain
This KTP aims to use state-of-the-art machine learning methods, especially deep learning to reduce the cost, time, and effort of creating highly emotive and interactive digital humans.
University Department: Department of Computer Science and Centre for Vision, Speech & Signal Processing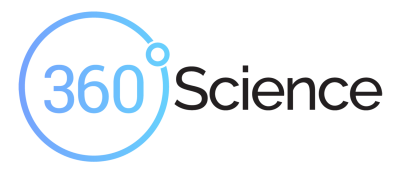 360Science Ltd
To use novel Machine Learning methods to improve automation/match rates for contact data matching by learning from user feedback, data analysis and experimentation to improve on "out-of-the-box" results, increasing the proportion of automatically identified matches, even on poorly-structured data.
University Department: Department of Computer Science

Thermo Fisher Scientific (VG Systems Ltd)
X-ray photoelectron spectroscopy (XPS) is a primary spectroscopic technique for studying material surface chemistry. This project aims to develop a novel methodology for undertaking XPS depth profiling of different materials.
University Departments: Department of Physics and Department of Mechanical Engineering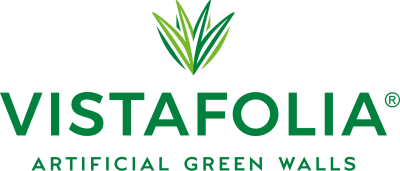 Vistafolia Ltd
To establish a UK R&D base and develop a bio-based polymer with measurable ultraviolet stability and fire-retardant qualities while still allowing for injection moulding to create artificial foliage. The new polymer will have recyclable qualities for a better end-of-life use and to reduce plastic waste.
University Departments: Centre for Environment and Sustainability, School of Chemistry and Chemical Engineering and Department of Mechanical Engineering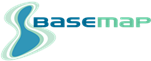 Basemap Ltd
To develop a holistic logistics management routing software tool which combines scheduling and routing with critical vehicle and environmental performance factors to enable rapid entry and growth in the commercial electric transport market.
University Department: Department of Mechanical Engineering and Surrey Business School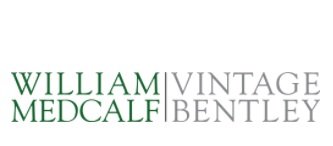 Vintage Bentley | William Medcalf Ltd
To prepare for expansion, formalise a supply chain, and embed new knowledge and skills, enabling development and deployment of effective cutting-edge techniques taking the abilities of vintage cars beyond what was considered possible whilst maintaining their original charm and character.
University Departments: Department of Mechanical Engineering and Surrey Business School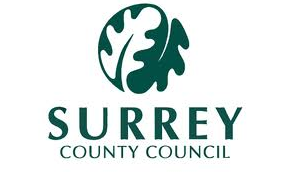 Surrey County Council
To increase patronage of bus services in the county of Surrey by establishing new ways of identifying customer needs, behaviours and user-experience, making bus services more appealing to potential customers.
University Department: Surrey Business School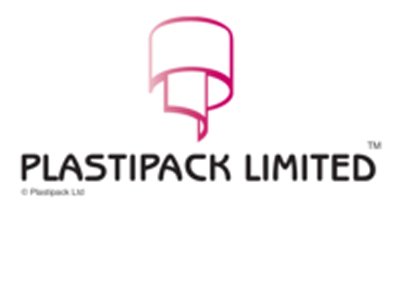 Plastipack Ltd
To develop new high-performance water cover products and enhance existing products using light-matter interactions and to enable bespoke product design for new and existing markets. This will be a major technical breakthrough, a first in the swimming pool cover market and will provide new opportunities for other applications.
University Departments: Advanced Technology Institute and Department of Physics

Surrey Satellite Technology Ltd (SSTL)
To develop a compact monitor to measure the radiation environment on a new generation of satellites being designed for deployment in geostationary/high-radiation orbits. The monitor will potentially use novel methods which will lead to more accurate data than previously measured at higher radiation levels.
University Department: Surrey Space Centre

The Whiteley Clinic
To develop a novel medical device to treat truncal varicose veins and pelvic veins without tumescence influencing clinical practice in vascular surgery worldwide. This will enable the development of future medical devices.
University Departments: School of Veterinarian Medicine, Department of Mechanical Engineering and Surrey Business School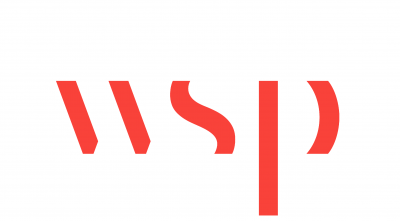 WSP UK
To develop an optimization engine for a system which counters problems of flooding, freshwater supply, and ecological stress through storage of excess freshwater in a network of automatically-controlled storage systems within the landscape.
University Departments: Department of Electronic & Electrical Engineering and Department of Computer Science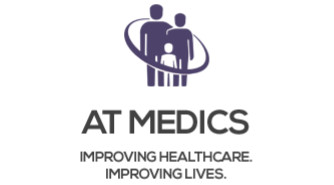 AT Medics
To plan, develop and implement the Primary Care Quality Dashboard system to measure performance, evaluate innovation and expansion opportunities.
University Departments: School of Health Sciences and Surrey Business School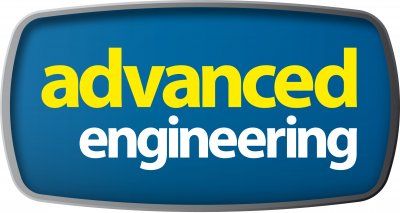 Advanced Engineering
To develop slow-release, biocidal products to prevent bio-film formation within heating, ventilation and air-conditioning systems and to develop new products for heat-transfer surfaces of HVAC systems.
University Department: School of Chemistry and Chemical Engineering