Contact us
See our contact details for all your enquiries.
Your Surrey contact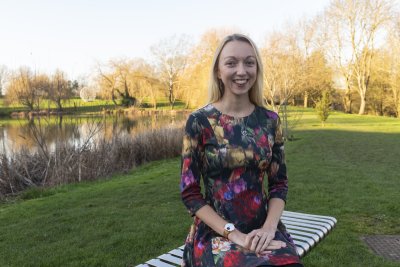 If you have any questions about applying to Surrey get in touch with us.
Annie May
Hear from our current students
If you have any questions about life at Surrey or what it's like to be a student here, you can read our student blog.
Your country representatives
Our network of overseas representatives (often referred to as agents) have been appointed to help assist you with your application to Surrey.
Please note: using a representative is optional and independent applications will be considered on an equal basis.
Apply board
Uniserv - Kenya
info@uniserveducation.com
uniserveducation.com
Nairobi Office:  9th Floor Fortis Tower, Woodvale Grove, Westlands, Nairobi. +254 734 004 003
Mombasa Office: 4th Floor Texas Tower , Next To Nyali Cinemax, Nyali Road, P.O. Box 95649-80106, Mombasa. +254 738 861 664
Eldoret Office: 1st Floor Rupa's Mall, Uganda Road, P.O. Box 6364 – 30100, Eldoret. +254 735 536 101
Kisumu Office: 2nd floor- Tivoli Centre, Achieng Oneko Road, Kisumu (Next to Post Bank). +254 733 311 727
SI-UK Nairobi
Ground Floor, Jimkan House, Woodvale Grove, Nairobi, Kenya
Tel: +254 (0) 755688242/47/53
SI-UK Mombasa Branch, Second Floor, Amal Plaza, Links Road, Nyali, Mombasa 84453-80100
Tel: +254 (0) 780 450 642
IDP - Kenya
Soin Shopping Arcade, Mezzanine Flr(Suite 22) Westlands Road, Nairobi, Kenya
Tel: +254 752 092 287, +254 729 129 799.