---
news
Published:
13 December 2022
Carbon reduction tool project recognised in Brownfield Awards
A collaborative research project aimed at reducing carbon emissions in brownfield developments has been highly commended in the Brownfield & Regeneration Network Awards.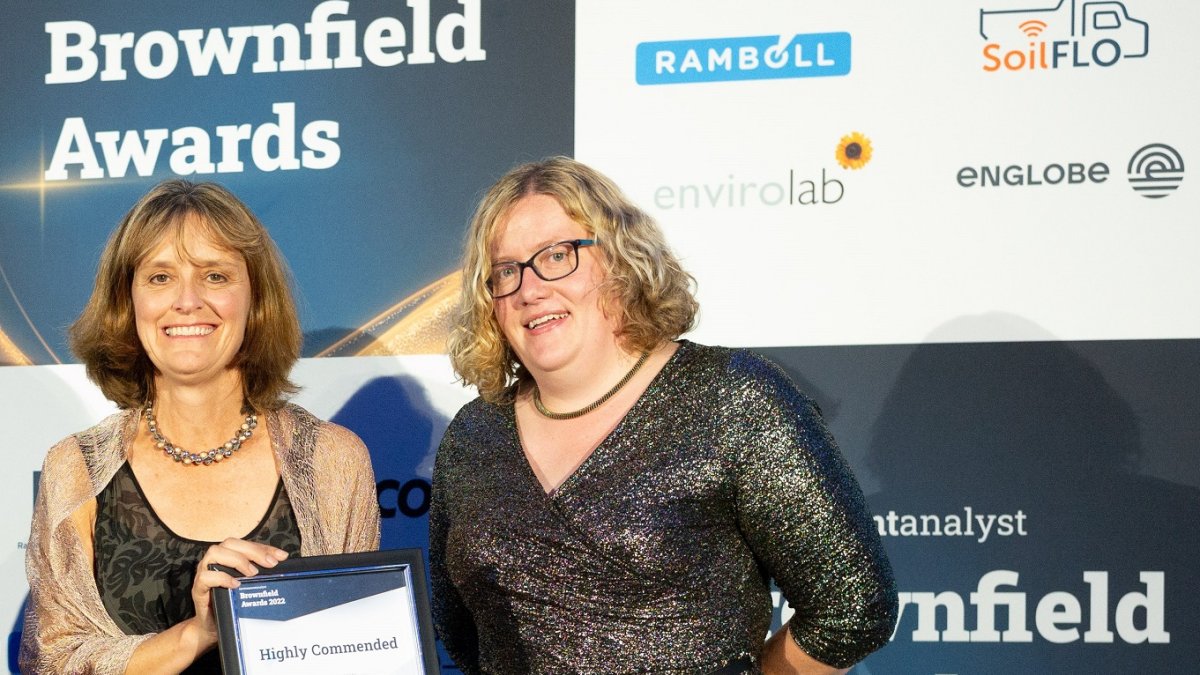 The project was announced as highly commended in the 'Best Research, Innovation or Advancement of Science in the Brownfield Sector' category at the annual Brownfield & Regeneration Network Awards on 13 October in London.
In the project, which is a collaboration with LEAP Environmental, Surrey's civil engineering researchers have created the Carbon Reduction Design Tool (CReDiT) which calculates carbon emissions from brownfield developments, enabling project managers to identify areas for carbon reduction. The tool determines emissions from the complex processes involved in remediation including excavation of soil, use of raw materials, transport of materials and waste, and recycling and reuse of materials.
The CReDiT tool is now being used by LEAP Environmental – part of global sustainable solutions group RSK – on all its brownfield development projects.
The project was led at Surrey by Dr Emma Hellawell as part of a NERC Embedded Digital Research Fellowship.
Dr Hellawell comments: "Receiving any award is fantastic – but it was particularly rewarding for this Surrey-led research project to be recognised by the end-user, namely the civil engineering profession. It shows the importance of our work in developing tools to help the construction industry address the challenge of net zero. We are now working on expanding this project to other carbon reduction tools for foundations and earthworks."
Find out more about the CReDiT tool.
Discover our courses in civil and environmental engineering.