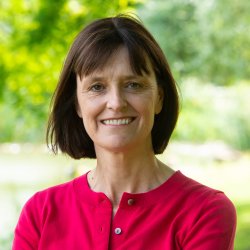 Biography
Emma is a Daphne Jackson Fellow within the Department of Civil and Environmental Engineering.  Her research is focused on obtaining and analysing local government data on soil contamination, including asbestos and PAH.  Emma has worked in local government as a contaminated land officer, civil engineering consultancy as a geoenvironmental engineer and as a lecturer in soil mechanics and environmental geotechnics at the University of Surrey.  Her main research area involves contaminated land issues such as investigation and remediation of brownfield sites.  This area developed from her PhD at Cambridge University investigating the migration of pollutants in soil using numerical geotechnical centrifuge modelling.  
Her consultancy experience was obtained at Atkins plc and Leap Environmental Ltd., which included working on projects including site investigation at the Millennium Site, Greenwich, gasworks and housing developments.  In local government, she project managed a major remediation Part IIa remediation project, developed a risk ranking criteria for Part IIa sites and has overseen the contaminated land requirements of the planning process particularly for residential development.   
She has research experience in overseeing PhD and Research Council projects on air pollution from traffic, using geographical information systems (GIS) on civil engineering projects and intelligent transport systems.