---
press release
Published:
14 September 2023
Consortium of broadcast and telecom partners secure £1.47m DSIT funding for high impact Open RAN demonstration project
The Digital TV Group (DTG), in partnership with Ateme, Imaginary Pictures, Virgin Media O2 and University of Surrey have successfully secured Government funding to develop a solution to optimise mobile network performance in High Demand Density (HDD) environments such as music festivals, sporting events, and major public gatherings.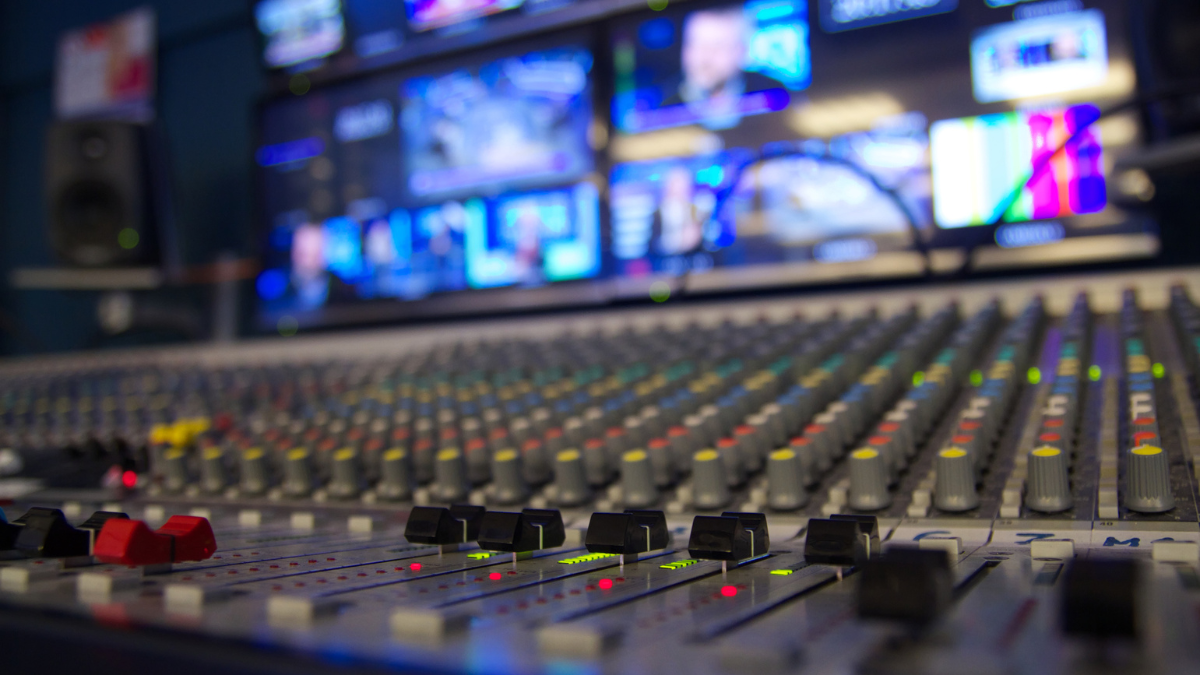 The 5G ONE4HDD consortium aims to design and deploy a Mobile 'Cell on Wheels' (CoW) equipped with Open RAN (Radio Access Network) technology, offering reliable connectivity in crowded venues. 
Our technical approach involves the development of a portable cell site, capable of serving hundreds of users simultaneously. This cell site will utilise cutting-edge Open RAN technology and advanced codecs to ensure high-quality data transmission even in the busiest environments. We will also explore the provision of services such as 'over-the-top' (OTT) video, social media, emergency broadcasts, and standard telephony. 
The £2.64m project has received £1.47m from the Department of Science, Innovation and Technology (DSIT) as part of its Open Network Ecosystems competition, an £88m research and development boost for innovative connectivity to future-proof UK mobile network. 
Our consortium comprises expert partners from across key sectors, including mobile network optimisation, broadcast services, video compression and content delivery, cellular radio technologies, and cybersecurity. Consortium partners Ateme, DTG, Imaginary Pictures, Virgin Media O2, and the University of Surrey will be supported by CellXica Radios & Wavemobile and Rohde & Schwarz. 
The project also prioritises cybersecurity, with measures managed by the University of Surrey to ensure robust protection against potential threats. It means our solution will not only enhance mobile network performance but also ensure user data privacy and security. 
Speaking at today's Ministerial Announcement event, Minister for Data and Digital Infrastructure John Whittingdale said: "Whether you're in a busy city centre or a rural village, a fast and reliable mobile connection is vital to staying in touch, accessing services and doing business. 
"In order to secure that, we need to embrace a diverse and secure range of technology that will underpin the network. 
"The projects we're backing today with £88 million in Government research and development investment will use innovative Open RAN solutions to make our mobile networks more adaptable and resilient, with future-proofed technology to support bringing lightning-fast connections across the country for many years to come." 
 Speaking at the same launch event, DTG CTO Alex Buchan said: "The Digital TV Group and its 5G ONE4HDD consortium partners are delighted to have been selected by DSIT as part of the Open Network Ecosystems competition.  
"We believe it is vital that content continues to delight the viewer, wherever they are and whenever they are watching. The 5G ONE4HDD project will address the crucial challenge of delivering reliable mobile connectivity in crowded settings, thereby enhancing user experience and fostering technological innovation in the UK. 
"We're excited to get to work with an incredible group of experts to drive tangible, positive impacts in the Open RAN space." 
Dr Haitham Cruickshank from the University of Surrey said: "The University of Surrey's 6G Innovation Centre will be responsible for the security of group communications in our ONE4HDD applications. This will include managing secure keys for group messages and ensuring that the data shared is both safe and private."   
Ateme CTO Mickaël Raulet said: "With new generations seeking experiences that converge video with social media, gaming, and even shoppable TV, seamless connectivity is crucial, especially in crowded spaces. We are thrilled to be part of the 5G ONE4HDD consortium alongside such outstanding partners, working together to enable new and exciting experiences for fan communities in high-density environments. Our gratitude extends to the Department of Science, Innovation and Technology for their support."  
Imaginary Pictures Technical Director Kevin Zemrowsky said: "Imaginary Pictures is thrilled to be a part of the groundbreaking 5G ONE4HDD project, revolutionising mobile network performance in high-demand density environments like music festivals and major events. Collaborating with industry leaders Virgin Media O2, DTG, and ATEME, this project is another step on the road to the future of live events, where innovation and connectivity converge to create extraordinary experiences."  
Head of Technical Trial at Virgin Media O2 Dr David Owens said: "We are delighted to secure funding for the ONE4HDD project as the lead technical partner. DSIT's recognition of our solution's potential to enhance mobile network performance in High Demand Density (HDD) environments, such as music festivals and major events, is truly encouraging. Our goal is to ensure high-quality video transmission even in the most crowded spaces, thereby advancing the adoption of Open RAN technology in the UK and enhancing the mobile network experience for all. 
"In addition to our core objectives, we are thrilled to announce that we will be trialling the 5G Broadcast Service in high demand environments. This marks a significant stride in the future of mobile TV, promising a seamless and high-quality mobile TV experience even at packed events. The ONE4HDD project not only aims to enhance video service but also looks to revolutionise how people enjoy mobile content and entertainment in crowded settings. We are committed to pushing the boundaries of open network technology, and this funding brings us closer to achieving our vision." 
###
Notes for Editors: 
The Open Networks Ecosystem (ONE) competition is part of the government's £250 million 5G Telecoms Supply Chain Diversification Strategy, fostering telecoms R&D projects including Future RAN Competition (FRANC), Future Open Networks Research Challenge, and entities like SmartRAN Open Network Interoperability Centre (SONIC Labs), UK Telecoms Innovation Network, and UK Telecoms Lab.  
ONE launched on 14 March 2023, offering organisations funding to develop software and hardware products for enhanced open and interoperable technology, including funding for demonstrations of Open RAN technologies in high-demand density environments. 
The UK government's Open RAN Principles set out the characteristics that open-interface solutions, such as Open RAN, should possess in order to deliver on the UK's 5G Supply Chain Diversification Strategy's goals for resilient and secure networks with competitive and innovative supply chains. 
The UK Government and UK mobile network operators have a joint ambition to carry 35% of the UK's mobile network traffic over open and interoperable RAN architectures by 2030. Read the agreement here. 
The DTG is the UK's not-for-profit that makes digital TV work. It brings together key players from across industries to achieve tried and tested interoperability- and deliver a seamless viewer experience.  It works with members and industry to create a great television experience now and into the future. It underpins the free-to-air platforms Freeview, Freesat and YouView, and supporting the development of Sky, Virgin Media, BT and TalkTalk. It has been central to the distribution of TV in the UK for over two decades through the collaborative development of industry standards and best practice, and is currently embracing the convergence of content and networks across industries to focus on the efficient delivery of video to all screens - mobile, tablet and TV - in all formats: standard, high and ultra-high definitions. 
The DTG supports the next generation of digital TV and related technologies through its work in the delivery of video to mobile devices, television on tablets, spectrum coexistence management, TV white space, home networking, connected TV, accessibility and the UK UHD Forum.  For more details, please visit dtg.org.uk and dtgtesting.com. 
Featured Academics
---
Media Contacts
---
External Communications and PR team
Phone: +44 (0)1483 684380 / 688914 / 684378
Email: mediarelations@surrey.ac.uk
Out of hours: +44 (0)7773 479911