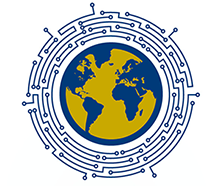 Strategic Research Theme: Technology and Society
Technology and Society is one of the University of Surrey's strategic research themes which have been defined to support the ambitious objectives for research excellence and impact.
Overview
The Technology and Society theme, is a cutting-edge blend of Surrey research on the societal consequences of new and emerging technologies, critically interrogating the potentials, possibilities, ethics and consequences of technologies in human life.
Event Videos
Videos from Surrey's Technology and Society 2021 Speaker Series and theme activity. 
Stay connected
Latest tweets
@@TechSocSurrey



26.03.21
Sazana is a Research Fellow on the Eurostudents project. She is also conducting research on the increasingly...
12.03.21
Anastasia is an ECR at the Centre for the Understanding of Sustainable Prosperity (CUSP). She has recently...