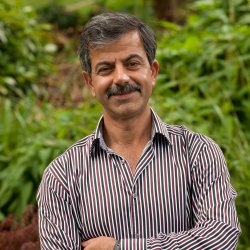 About
Biography
Dr. Haitham Cruickshank, Reader at the Institute for Communication Systems (ICS), University of Surrey, Guildford UK.
He is experience researcher and worked several UK, EU and ESA security related projects. He has been the main author on several ETSI specifications on Intelligent Transport Systems (ITS) privacy and broadband satellite network security architectures.
His main research interests are network, user and IoT privacy and security, future network architecture in mobile, satellite and Internet. He also teaches in the security, Internet networking and satellite courses at University of Surrey. He is a member of the IEEE Satellite and Space Communications Committee. Also he is a chartered engineer and corporate member of the IEE in UK.
He also has over 165 publications, including 38 refereed journals and 5 ETSI/IETF standard specifications
Research

Research interests

His main research interests are network, user and IoT privacy and security, future network architecture in mobile, satellite and Internet. He also teaches in the security, Internet networking and satellite courses at University of Surrey. He is a member of the IEEE Satellite and Space Communications Committee. Also he is a chartered engineer and corporate member of the IEE in UK.

Sample of recent publications: