---
news
Published:
09 February 2022
Cressive DX named as new Partner Organisation
At Surrey Business School employability is built into the curriculum, this includes relevant content and application as well as the integration of practitioners into learning and teaching.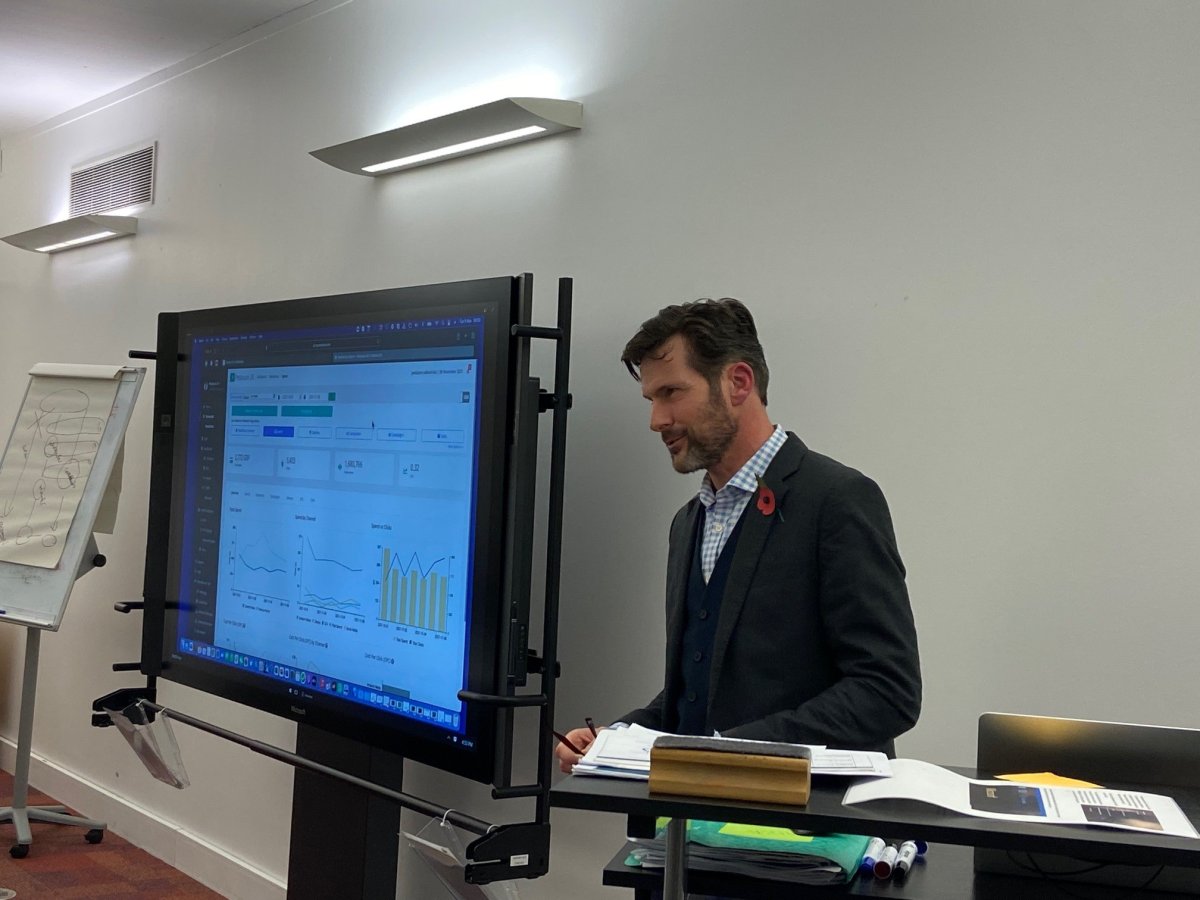 Richard Game, Managing Director of Cressive DX, an innovative search engine optimization and brand reporting company from Surrey Research Park has been a regular guest lecturer in the last few years. Surrey Business School's Sabine Benoit, Professor of Marketing shares the importance of having practitioners join the classroom, "Richard is an important part of my module and I'm incredibly grateful for his contribution. He shows my students how some of the models they learn are applied in the real world and how useful they are to structure thinking, and make sense of all of the industry data that is out there."
This ongoing engagement has sparked the agreement of a new partnership between the Marketing and Retail Management Department at Surrey Business School and Cressive DX. The partnership involves the mutual commitment to support each other in their strategic aims through collaboration and knowledge exchange. For the Business School this is an excellent opportunity to enhance the student experience, whilst Cressive DX hope to find extraordinary and creative staff members, through places offered as internships or placements.
Both partners agree this is the right step to further deepen an already strong relationship.
"Cressive is delighted and proud to be a partner organisation with the Surrey Business School, which in my mind cements what is already a fruitful cooperation in achieving our joint goals. As a local provider of globally successful innovative digital solutions, our consistent value to business and brands is our ability to turn research into pragmatic work which gets results - we share this with the SBS. Formally together, we can do even more". - Richard Game, Managing Director, Cressive DX
"We are delighted to partner with Cressive DX, since Digital Marketing content and also internships and jobs are important to our students. We are proud that former SBS students are succeeding at Cressive DX and encourage our current and former students to check the Cressive DX jobs site." - Chanaka Jayawardhena, Professor of Marketing and Head of the Deparment of Marketing and Retail Management at Surrey Business School
Find out how your company can get involved with Surrey Business School
With thanks to Sabine Benoit and Richard Game.