---
feature
Published:
26 August 2022
Ensuring graduates are prepared for the future – blog by President and Vice-Chancellor Max Lu
Graduation ceremonies and A-Level results are times to take stock, celebrate achievements and envisage the future.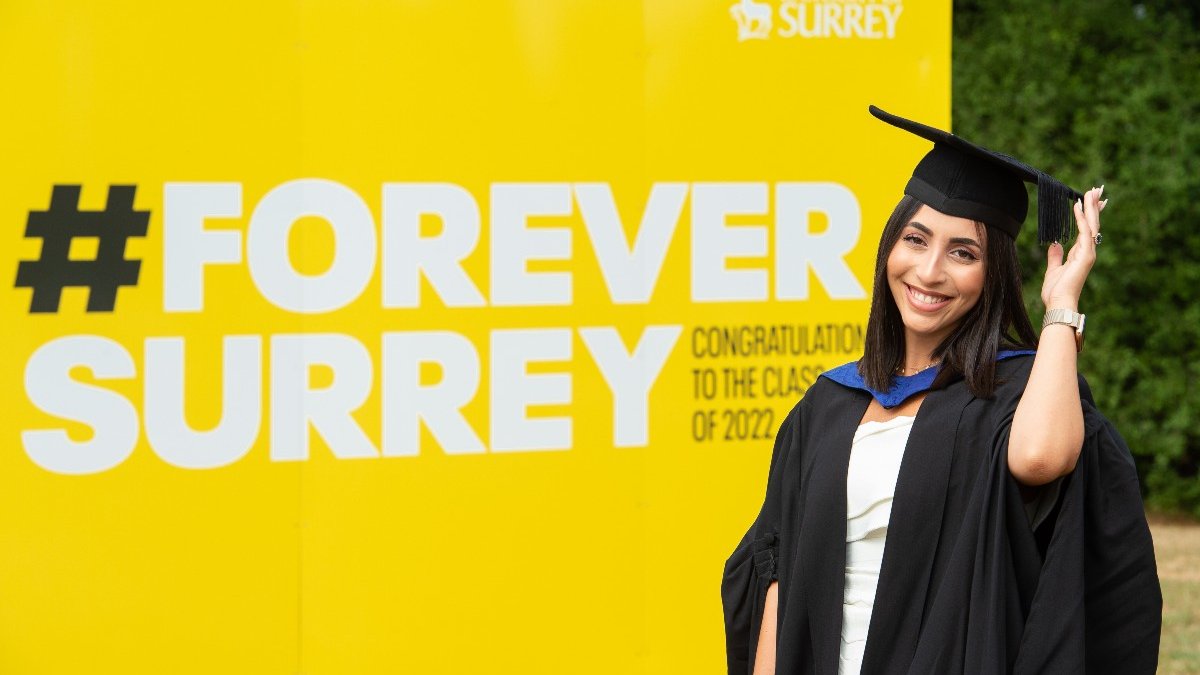 During six wonderful days of undergraduate graduation ceremonies at the University of Surrey I also found myself imagining what the changing landscape in Higher Education could mean for our students and their prospects for the future. 
In recent years we have seen dramatic shifts in policy direction for universities – both from the Department for Education and via the Office for Students (OfS), a regulator that is still relatively in its infancy.   
One of the biggest changes has been the increased focus on graduate outcomes – ensuring our graduates go on to get good 'graduate jobs' or continue into further study.   
Earlier in the year 2022 HEPI ran an illuminating series of blogs looking at the fantastic and varied ways in which universities support their students to succeed after university, noting the fundamental difference between 'employment' as measured by the OfS and the broader attributes and development encompassed by the term 'employability'.  
It is absolutely right for students, the reputation of our sector, and the taxpayer that graduates are successful in terms of 'employability' – possessing a 'range of knowledge, skills and attributes which support continued learning and career development' - and go on to have an impact in the economy and wider society.   
Nevertheless, equality of opportunity and supporting success regardless of background is core to the mission of universities and in ensuring the future success of graduates. We must be careful not to close the door of opportunity to those who can benefit.   
While these issues have not been the main feature of debate in the Conservative leadership contest, a new Prime Minister should have regard for the key role that universities play in delivering for graduates and driving economic growth, as well as levelling up. 
Surrey's experience  
At the University of Surrey, we are very proud of our staff who have won awards for supporting the employability of our students.  
We are currently University of the Year for Graduate Employment in the Sunday Times/Times Good University Guide and in March we won best university careers and employability service at the National Undergraduate Employability (NUE) awards.  
This year's Graduate Outcomes survey, published by the Higher Education Standards Agency (HESA), showed that more than eight out of 10 of our graduates have gone on to secure graduate-level employment. 
Such results and accolades are outstanding achievements, but it is also important to reflect on what they tell us about what we tangibly do so well for our students on employability. After all, our heritage is built on real-world impact and changing lives for the better.   
At Surrey, there are several underlying factors that contribute to the success of our graduates. 
Like many universities, we have a high-performing careers and employability team. This team of professionals supports students at every step of their journey with us to develop their career aspirations and make informed choices about their futures. Their services include helping students to find professional placements to advance their career prospects, careers information, advice and guidance, facilitating workshops and careers fairs.  
The importance and impact of Surrey's Professional Training Year (PTY) cannot be overstated. Surrey was one of the first universities in the UK to introduce a placement year as part of our programmes and we have now been doing this for over 50 years. The University places great emphasis on the importance a placement year can provide to our students in developing adaptability, confidence, resilience, entrepreneurialism, and digital capabilities – all skills that are sought after by employers. Our Graduate Outcomes results show that our PTY students are 10% more likely to be in highly skilled employment compared to those who didn't. 
Our Placements Team works with academic colleagues across the institution to deliver these opportunities – and it is this institutionally coordinated approach – combining the expertise of central professional teams and academics in schools that leads to the effectiveness and success of such a programme.   
Finally, our collaborative links and engagement with industry and employers are core to our teaching and research. We have established strong links with businesses locally, nationally and internationally, creating opportunities for our students to gain real-world experience as well as develop soft-skills and leadership skills in the workplace.  
Beside adding value to our student experience and employment prospects, our ethos in collaboration with businesses and industry is also underpinning and delivering impact for our research and innovation objectives.   
For example, to further build on our research strength and excellence, we have launched our first pan-University research institute, the Surrey Institute for People-Centred Artificial Intelligence – bringing together academics from across the University to collaborate with industry and government to find AI solutions to some of the biggest challenges facing humanity. We will soon be launching the Surrey Institute for Sustainability to drive forward research that will help the world deliver solutions to climate change, environmental pollution, sustainable living and prosperity. According to the 2022 THE Global Impact ranking, which places the University of Surrey at 55th in the world, the University has already been making a huge contribution to the United Nations Sustainable Development Goals, through education, research and outreach. 
By adding these future focussed Institutes and seeking to tackle the grand challenges and the skills they demand, we are developing our offer to students and ensuring our graduates will be even more future-ready and employable.  
Looking to the future   
Many of the ways in which universities support student employability can be done in the absence of policy or indeed despite policy, but the policy environment does create a framework that can incentivise and encourage certain behaviours.  
So, while the government has been focussed on looking at aligning funding for subjects that deliver good outcomes, and cracking down on so-called 'low value' degrees, a parallel more positive outlook would do greater justice to our world-leading higher education sector.   
Much of the skills reform agenda rightly targets closer collaboration between industry and education or 'skills' providers. However, much of the focus to-date has been on Further Education as the route to achieving this, ignoring the critical role that universities play in this space.  
In this regard, the HE sector can play a role in leading debate about how lifelong-learning, continuing professional development, digitally-enabled delivery and T-level education could spur on innovation in education models in higher education, perhaps delivered in partnership with FE sector and businesses, to make a real difference to the national skills agenda, and levelling up.  
As we emerge from the summer recess and a new Prime Minister forms a new government the priority should be to draw together our capacity and strengths across the whole education sector to deliver the skills needed to drive positive change for our students, translating into our economy being well-geared towards businesses equipped to meet the challenges of the future together.