---
feature
Five reasons to study for a masters in economics at Surrey
Our postgraduate courses in economics provide you with a wealth of personal, professional and academic opportunities. Here are the top five reasons why you should choose the University of Surrey for your economics masters.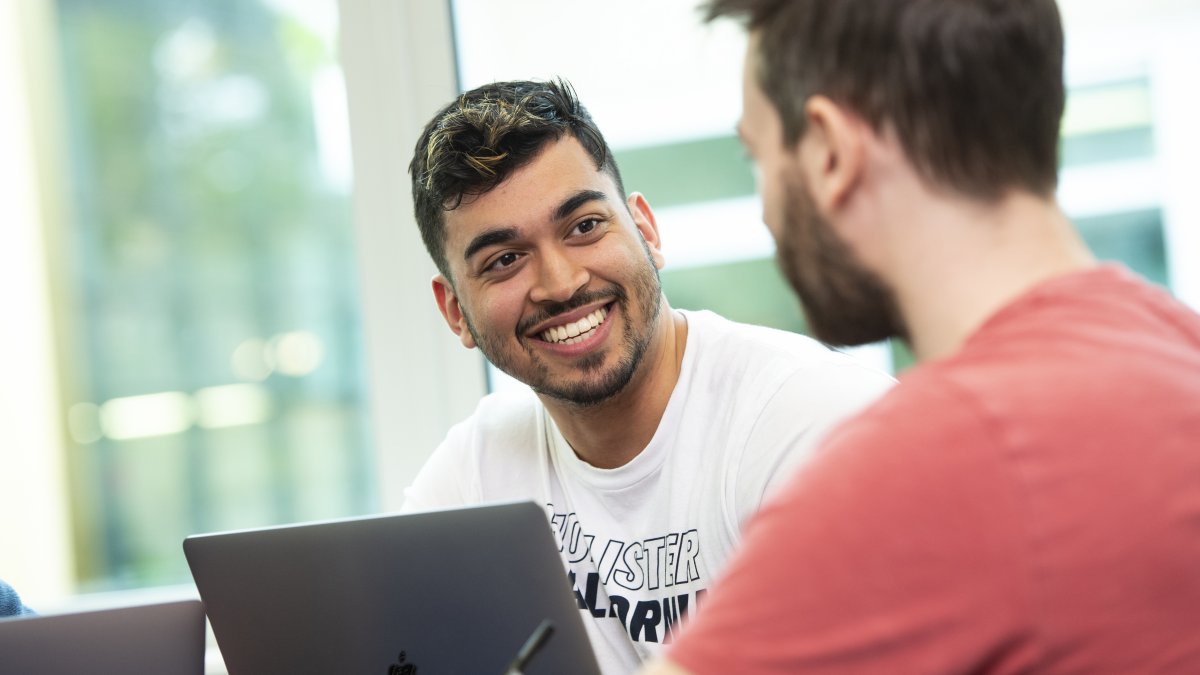 1. Learn from the latest research
Surrey's School of Economics is home to an international community of world-leading researchers. Our economics research is at the forefront of its field and all academics in the School are research active, with many advising world-renowned organisations. Surrey was also ranked 6th for economics research in the most recent Research Excellence Framework (2014).
This research informs our teaching, ensuring that everything you learn on our economics courses is topical, relevant and has practical implications. World-renowned economists bring their research and expertise to lectures, teaching on subjects they're passionate about and providing you with the chance to link economic theory to current and relevant examples.
2. Use student-focused facilities
The University provides its students with leading facilities, including our recently renovated Library and Learning Centre and a range of computer labs across campus. For students on our MA and MSc economics courses, a designated computer lab is located at the heart of the School of Economics. In this facility, you'll have access to specialist software and have the chance to work and learn together with your peers.
3. Join a friendly community of staff and students
The student experience at the School of Economics is vital to the success of our courses, and you will be encouraged to express yourself and develop to your full potential. We encourage a dialogue between our staff and students, listening to your input and using it to help shape the way our courses are run. Our academic staff teach with a hands-on approach and the School will support you throughout your learning, both during and outside of lectures.
4. Benefit from modules that suit your ambitions
Our academics are engaged in a wide range of research areas, offering you access to a variety of modules. These cover a full range of academic expertise and current topics, helping you shape both your studies and your expertise for industry.
5. Graduate with great career prospects
Graduates of our economics courses are highly successful in securing quality jobs. The problem-solving nature of the subject and the relevant and applied focus of our courses is attractive to employers. Recent economics graduates have gone on to work with well-known employers, such as KPMG (as a management consultant), Barclays (community banker), Wood Mackenzie (oil analyst), Capital Economics (economist), Aviva Investors (fixed income analyst) and Lloyds banking group (data enablement delivery analyst). As well as starting successful careers in industry, many of our students continue their studies and complete a PhD, often going on to academic careers.