---
news
Published:
22 February 2023
Inside Surrey societies: PhySoc
Joining a society linked to your subject is a fantastic way of gaining access to a range of events, making new friends and enriching your university experience. We talk to Hashaam Mhmud and Bharat Bhatt, President and Vice-President of PhySoc, to go inside the Society and find out what's on offer.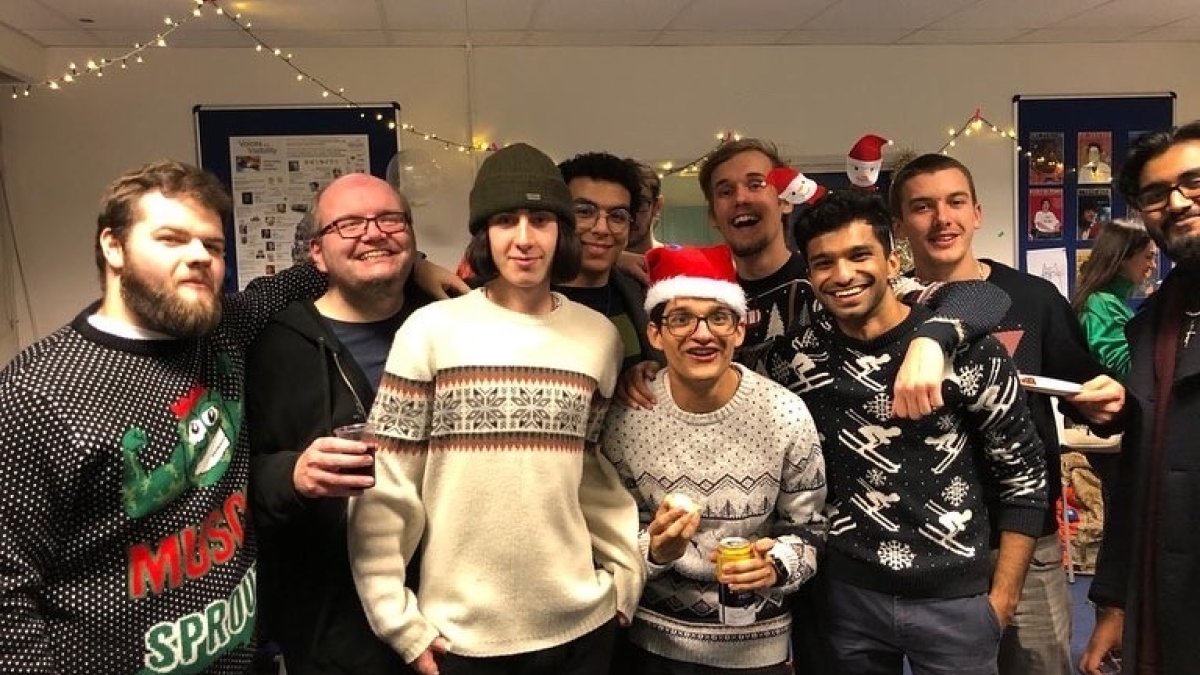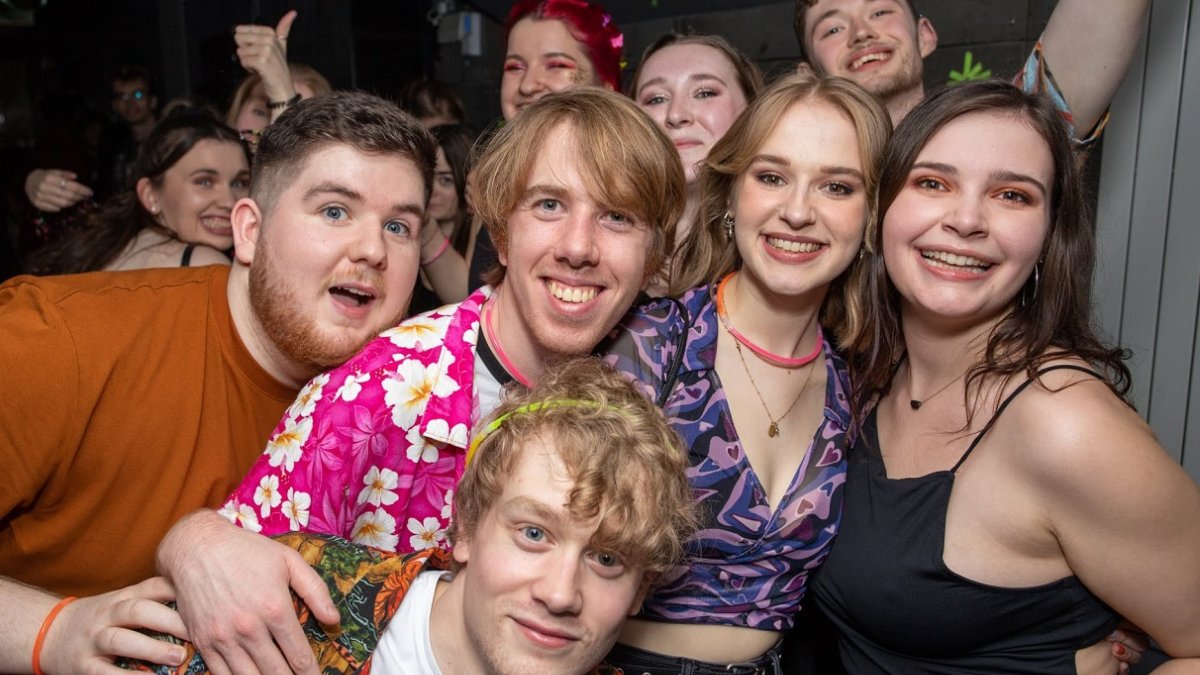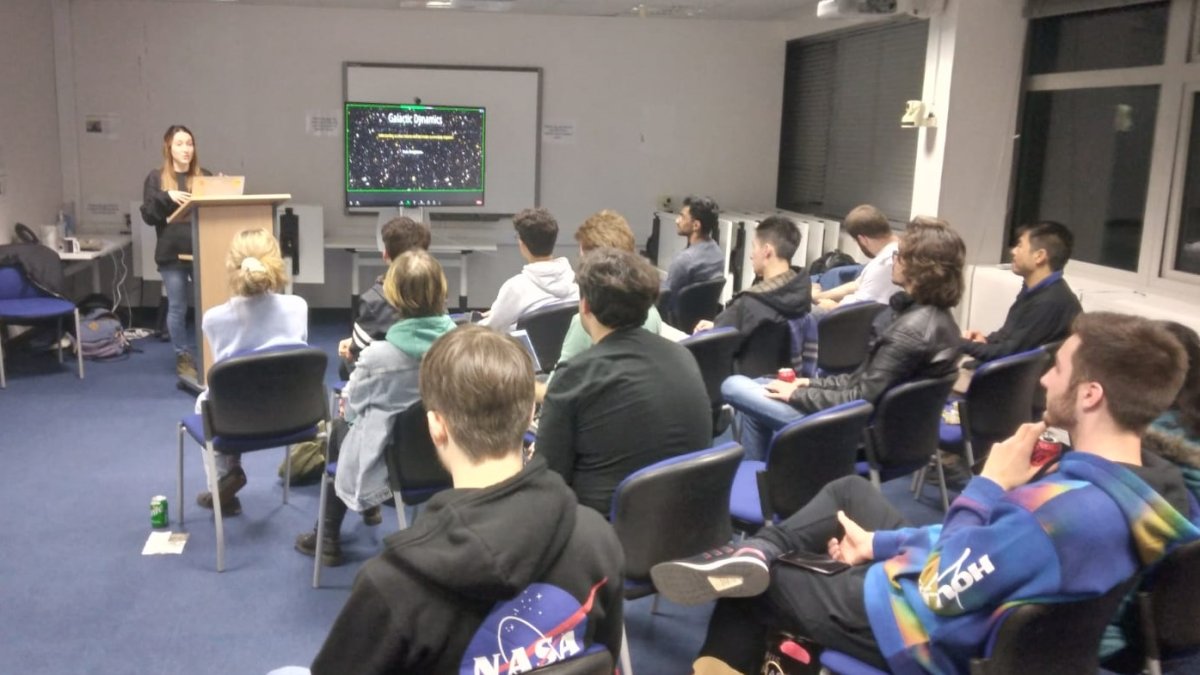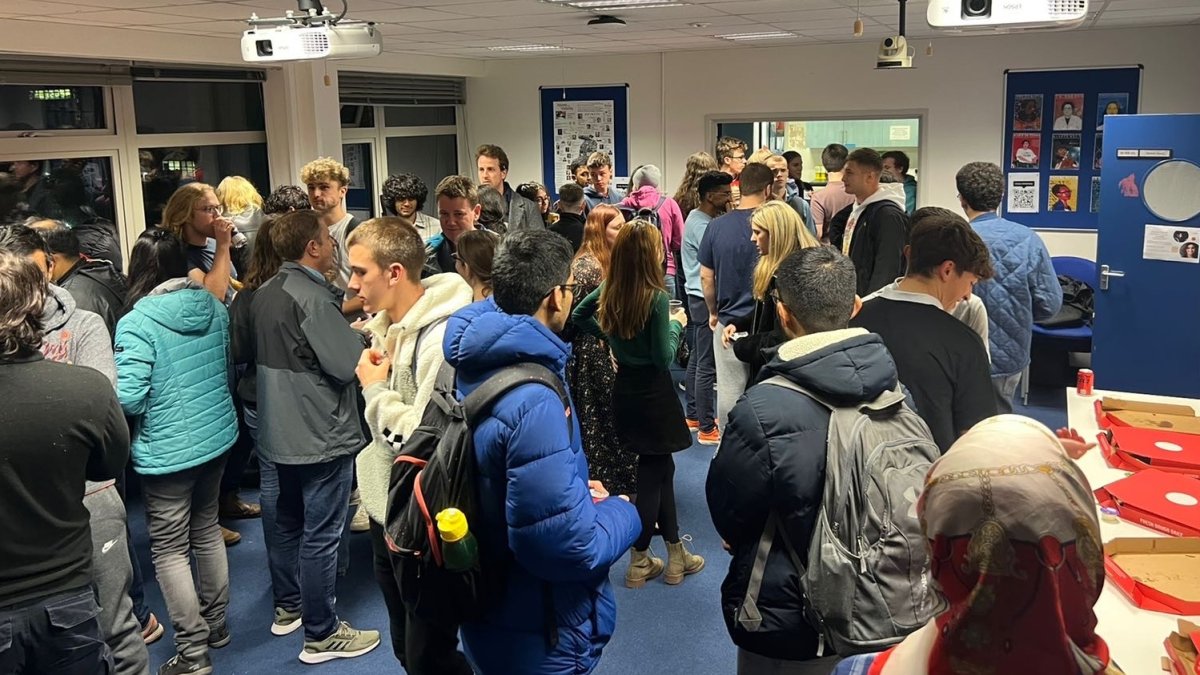 With a healthy membership of around 160, PhySoc puts on a range of social and career-related events each semester throughout the year, and welcomes students from all levels of physics – as well as from other subject areas.
This academic year kicked off with a 'meet and greet' event to enable students across to get to know each other. Vice-President Bharat Bhatt explains: "This was a great way of breaking down barriers because we had students from all year groups – from first year undergraduates to PhD students – as well as lecturers."
Last term also saw the society hosting a Christmas party which included drinks, food and a stand-up comedy routine from senior lecturer Dr Denis Erkal, a social collaboration with the Maths Society, and a talk by a physics PhD student about life in academia.
President Hashaam Mhmud says: "This semester we're planning a pub crawl, a Society ball in May, and the Jim Al-Khalili football cup. This is an annual tradition which Professor Al-Khalili started while he was an undergraduate at Surrey and is a really fun day when students, staff and friends compete for the cup.
"In addition we're looking at organising some Astronomy Nights in Guildford for those keen on astronomy where we'll observe the night sky with our telescope."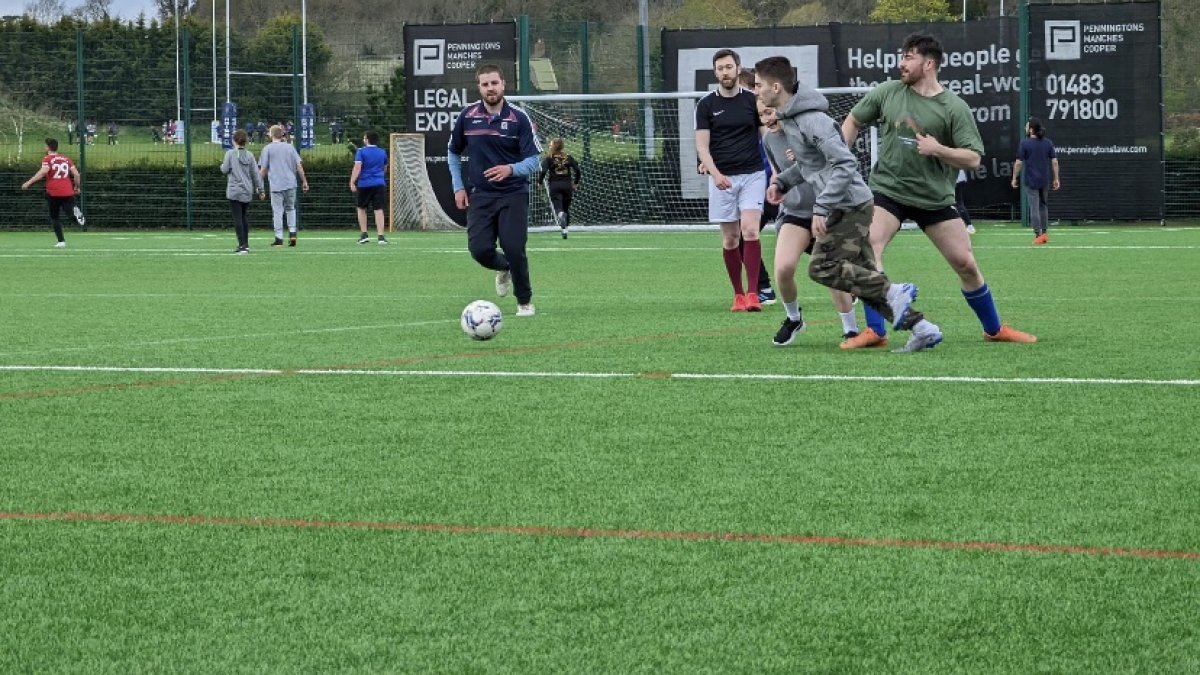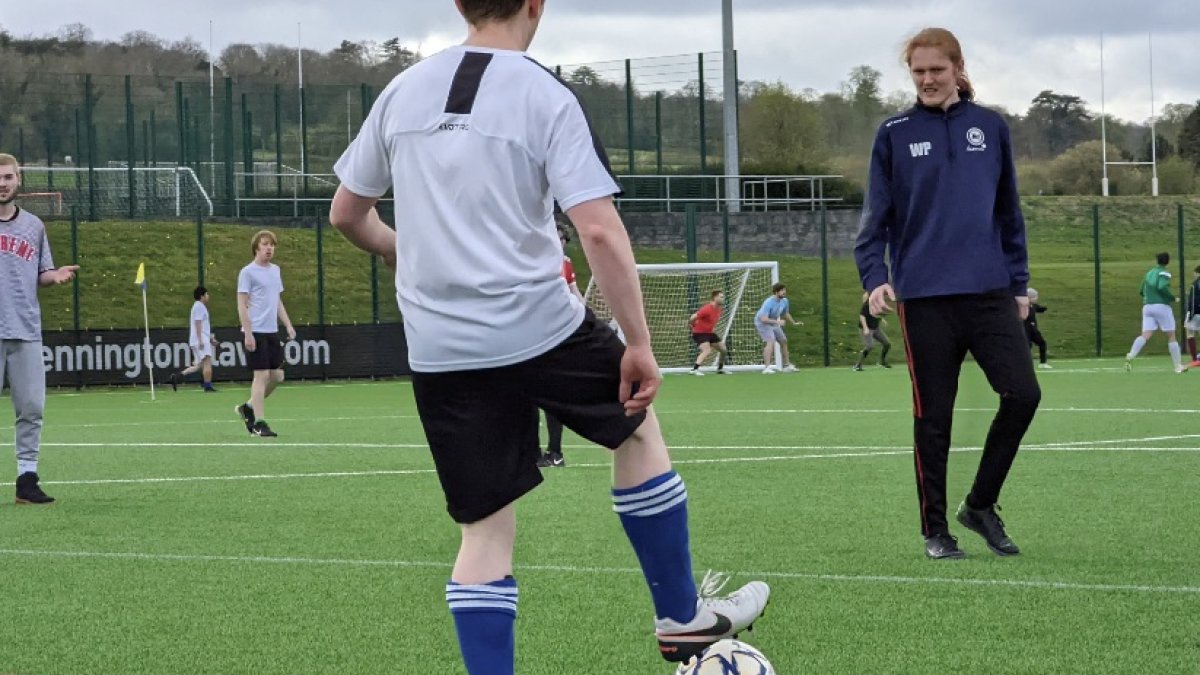 The Society also promotes a programme of industry talks organised by the School of Mathematics and Physics which have in the past included Dr Ilana Wisby, CEO of Oxford Quantum Circuits, and Katie Middleweek of Xavier Teaching School on teaching physics in schools.
Bharat explains:
"Physics academics are really helpful with the Society and happy to get involved with our events. This really benefits students because it means you can get to know your lecturers on an informal basis."
PhySoc member Alex Cox says: "I've only been to two PhySoc events so far but I'd say they are always worth a visit. The quiz that happened recently had a very friendly atmosphere, with great questions and the committee members making jokes on stage was a cool bonus."
Find out more about PhySoc on the Society's Facebook page.
Discover our courses in physics.