---
press release
Lack of awareness hinders the implementation of Water Safety Plans in vulnerable regions
Water Safety Plans (WSPs) could save countless lives by improving the quality of small drinking water supplies in Sub-Saharan Africa, finds a new study from the University of Surrey.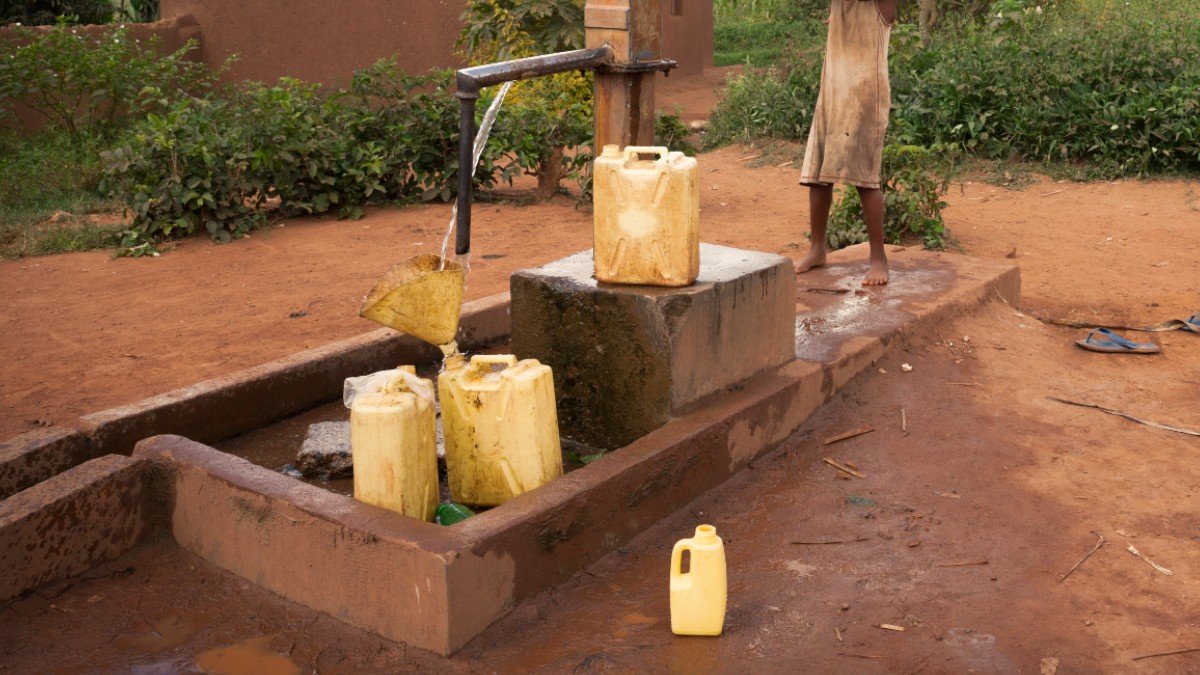 Developed and recommended by the World Health Organization (WHO), WSPs are a framework to help make sure that drinking water is safe for human consumption. WSPs involve a comprehensive assessment of the water supply system, from source to consumer, to identify potential hazards and risks that may affect the quality and safety of the water.  
Using Rwanda as a case study, researchers found that WSPs are not widely used in small drinking supplies, typically found in vulnerable rural areas, because of a lack of awareness of the formal process, along with a lack of training and communication on how to use them.  
The study follows news of the WHO redesignating the University of Surrey as a Collaborating Centre for the Protection of Water Quality and Human Health, for which Dr Pond is the lead contact. Surrey is only one of two such centres in the United Kingdom and provides the WHO with strategic support to help implement its objectives – as well as develop and strengthen institutional capacity in countries and regions across the world. 
Dr Katherine Pond, co-author of the study from the University of Surrey, said: 
"The good news for Rwanda, a case study in our work, is that there are foundations in place to improve the safety of small drinking supplies across the country – legislation and policies are in place. However, communication and training on how to effectively implement WSPs are sorely needed for the region. Couple this with unreliable budgeting and the lack of prioritisation for such safety processes, and the key challenges for improving small water supplies are clear. Simple actions could save lives." 
The study has been published in the journal Processes. 
### 
Notes to editors 
The University of Surrey is a world-leading centre for excellence in sustainability – where our multi-disciplinary research connects society and technology to equip humanity with the tools to tackle climate change, clean our air, reduce the impacts of pollution on health and help us live better, more sustainable lives. The University is committed to improving its own resource efficiency on its estate and being a sector leader, aiming to be carbon neutral by 2030. A focus on research that makes a difference to the world has contributed to Surrey being ranked 55th in the world in the Times Higher Education (THE) University Impact Rankings 2022, which assesses more than 1,400 universities' performance against the United Nations' Sustainable Development Goals (SDGs).  

For more information, please contact the University of Surrey's press office via mediarelations@surrey.ac.uk 
Featured Academics
---
Media Contacts
---
External Communications and PR team
Phone: +44 (0)1483 684380 / 688914 / 684378
Email: mediarelations@surrey.ac.uk
Out of hours: +44 (0)7773 479911